Ukraine, sanctions and the Russian economy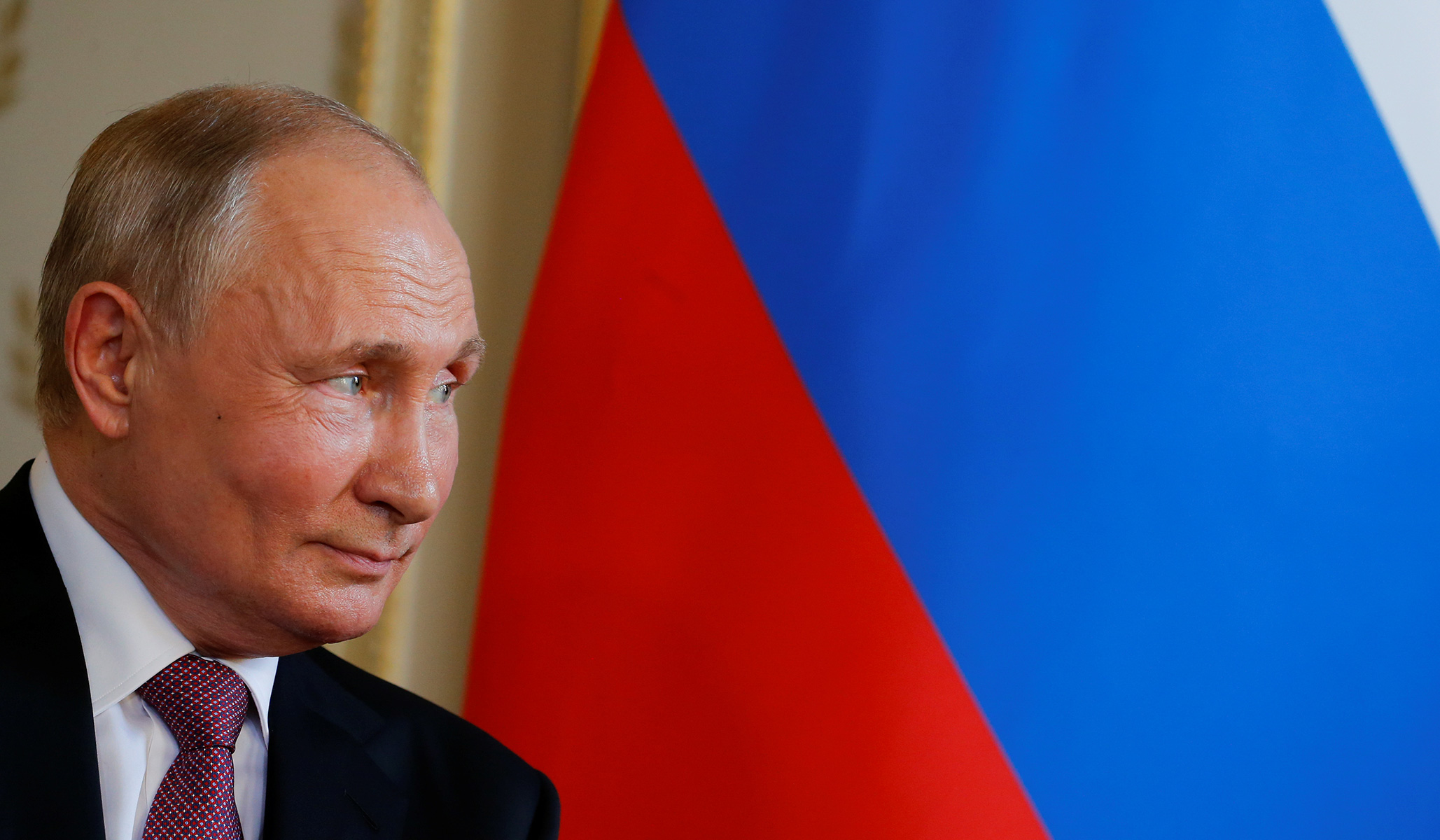 I don't know (of course) what will be the next decision of the Russians vis-à-vis Ukraine, even if even more cyberattacks seem as close to certainty as anything. I know, however, that the United States and its allies will continue to threaten sanctions if certain lines (a direct military "incursion"?) are crossed. This is how it should be, and if those lines are crossed, sanctions should follow.
But Russia is in a much better position to deal with economic sanctions (at least) than it has been in the past, and it knows it.
Rather than destabilize Russia's economy, Western sanctions imposed since 2014 have pushed Moscow to pursue conservative macroeconomic policies aimed at turning the country into a financial fortress.

External shocks such as the Covid-19 pandemic demonstrated the resilience it had developed.

The central bank's war chest has grown by more than 70% since the end of 2015 and now houses more than $620 billion in foreign currency reserves.

High oil and gas prices have helped Russia bloat its national wealth fund with $190 billion in cash. The government expects the fund to have more than $300 billion by 2024.

Frugal fiscal policy has also kept gross public debt low, at around 20% of gross domestic product. It is also expected to fall to 18.5% by the end of 2023, well below the expected median level of 54% of its peers. Moreover, the proportion of foreign investors holding Russian sovereign bonds has dropped to one-fifth of the total, making the country much less vulnerable to external shocks or a sudden sell-off than it was before.

Russian companies are also better protected against the shocks of possible future sanctions. Total corporate foreign debt stood at $80 billion last year, nearly half of the $150 billion total when the first sanctions were imposed in March 2014. . .

When the United States imposed sanctions on Rusal, Russia's biggest aluminum producer, in 2018, the effect on global markets was also so disruptive that the Treasury had to negotiate a downgrade. Today, it could also deter any sanctions against VSMPO-Avisma, which remains the biggest supplier of titanium for Boeing planes.

Russia has also succeeded in replacing imports, especially agricultural ones.
And it remains to be seen how far America's European allies (or some of them anyway) will be willing to go.
the FT:
Imposing sanctions on a major producer of natural resources like Russia is not easy either.

Europe imports more than 40% of its gas and more than a quarter of its crude oil from Russia.
And it doesn't seem like a stretch to imagine that Russia is already reminding its European customers who's boss.
The Kremlin always likes to pretend that gas and politics can be separated. But the Europeans no longer defend this.

EU Competition Commissioner Margrethe Vestager on Thursday gave the strongest indication yet that Moscow's gas export monopoly Gazprom is at risk of another round of antitrust action from Brussels. The normally low-key Dane gave a rare insight into her thinking on what would be a highly politically charged affair by hinting that Moscow appeared to be manipulating the market as energy prices soared and Russia was massing troops at the Ukrainian border.

"It is indeed stimulating that a company, given the increase in demand, limits the supply," she told reporters on Thursday.

"It's a fairly rare behavior on the market," she added, explaining that she had already received "a lot of answers" in her investigation into Gazprom's practices.
The "normally low-key Dane" (not a description I would use for Vestager, an ambitious self-promoter) may be about to discover that, ultimately, the order "based on EU's vaunted "rules" doesn't count for much.
There are, of course, a number of reasons for the current gas price spike in Europe, but Russia seems to be playing its part. It's not, in Vestager's sad little phrase, "sobering," it's simply Russia doing what one would expect of Russia.
Politics:
Seeking to explain the surge in gas prices, Fatih Birol, director of the International Energy Agency, also sharp the finger at Gazprom on Thursday.

"We see strong elements of 'artificial tightness' in European gas markets, which appear to be due to the behavior of the Russian state-controlled gas supplier."

Russia said last year it would increase supplies to Europe once it filled its own reserves, but that is not happening. Instead, the Siberia-Germany Yamal pipeline has been flowing in the opposite direction from Germany to Poland for more than three weeks.

"This suggests that while Gazprom would respond to its nominations of European buyers, it is holding potential spot supplies out of the market for geopolitical or economic reasons (to keep the price high) or a bit of both," wrote Mike Fulwood, senior researcher at the Oxford Institute for Energy Studies.
Meanwhile, VOA reports:
Gazprom, Russia's state-owned energy giant, is expected to finalize a deal in 2022 for a huge second gas pipeline from Siberia to China, marking another milestone in what energy analysts and Western diplomats see Moscow as a fast-moving gas hub to Asia.

They see the pivot as a geopolitical project and one that could spell trouble for Europe.

Known as the Power of Siberia 2, the mega-pipeline crossing Mongolia will be able to deliver 50 billion cubic meters of Russian gas to China each year. It was given the green light in March by Russian President Vladimir Putin and when completed will complete another massive pipeline, Power of Siberia 1, which carries gas from Russia's Chayandinskoye field to northern China.

Power of Siberia 2 will supply gas from Siberia's Yamal Peninsula, the source of gas exported to Europe. Western officials fear the project could have serious geopolitical implications for energy-hungry European countries before they seriously embark on a long transition to renewable energy and away from fossil fuels. . .

The new Sino-Russian energy project, which Putin discussed with his Chinese counterpart, President Xi Jinping, during a videoconference on December 18, will give Moscow even more leverage when negotiating prices with Europe and will stimulate China as an alternative market for gas, according to Filip Medunic, an analyst at the European Council on Foreign Relations.

"Russia remains Europe's main gas supplier, but Europeans urgently need to understand the changes it is currently making to its energy transmission infrastructure, as these changes could leave Europe even more vulnerable. thank you from Moscow," he noted in a survey earlier this year.
Such a pipeline would take years to build, but the fact that Putin is discussing it right now sends a clear message. It should be added that, apart from tensions over Ukraine, the EU's diversion of fossil fuels could, among its other geopolitical consequences (none of which are positive in any realistic scenario), bring closer more China and Russia.