Things to do in the Attleboro area and beyond | Bites at the restaurant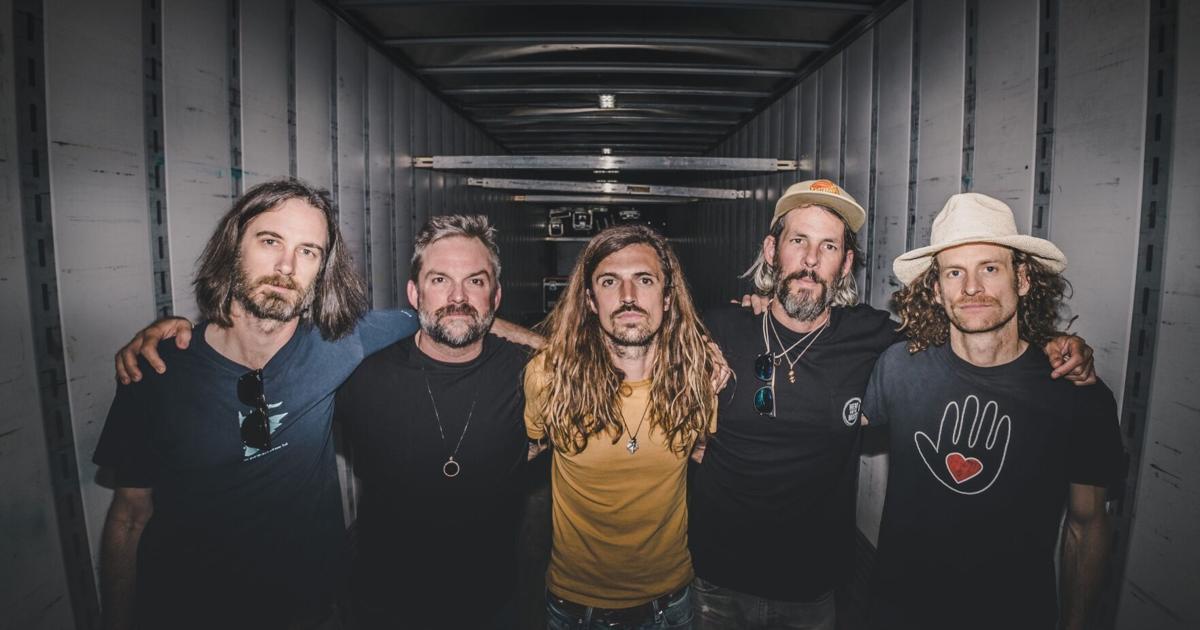 Expedition is coming to Xfinity this weekend
Roots-rock band Dispatch will perform Saturday night August 20 at the Xfinity Center in Mansfield. Formed by Chadwick Stokes and Brad Corrigan while at the University of Vermont, the band successfully charted an independent path in music history, selling out three nights at Madison Square Garden and attracting over 100,000 fans. to an outdoor show in their adopted hometown of Boston without any mainstream radio or major label support. The band recently released their eighth studio album, "Break Our Fall," and this spring released an acoustic re-recording of their single "The General" in Russian to show their support for Ukraine. Their current tour is their first with OAR Ticket info: livenation.com.
Burbage stars 'Junk' in Pawtucket
Burbage Theater Co. closes its 10th season with the New England premiere of Ayad Akhtar's "Junk." Set in the midst of a financial civil war in the 1980s stretching from Los Angeles to Wall Street, the fast-paced thriller explores the dynamics of money, greed and power from an assortment of perspectives. constantly evolving. "Junk" runs from August 18 through September 11 at the Wendy Overly Studio Theater, 59 Blackstone Avenue, Pawtucket. (401-484-0355, burbagetheatre.org)
Folk Maritime Quartet in Cumberland
The Blackstone River Theatre, 549 Broad St., Cumberland, will present its 4th Take It Outside concert of the year on Sunday, August 21, from 4-5 p.m. The Johnson Girls will perform in the new outdoor concert space behind the BRT. The a cappella quartet has been performing for 25 years on the folk and maritime music scene, convinced that sea shanties and sea shanties were the first real "world music". Admission is $15. Reserve by calling 401-725-9272. Folding chairs will be provided, but the public may bring a chair or blanket if they wish. No outside food or drink is permitted. In case of rain, the show will take place indoors.
The Boston French Film Fest returns to the MFA
For the first time since 2019, the Boston French Film Festival returns to the Museum of Fine Arts Boston. The fest opens with Eric Gravel's big-hearted thriller "Full Time," about a single mother (César Laure Calamy award winner) racing against time for a potentially life-changing job interview. And there will be a 25th anniversary screening of the sweet drama "My Life in Pink," about a 6-year-old trans girl and her family's journey of acceptance. The fest will close with actor-turned-director Mathieu Amalric's heartbreaking drama "Hold Me Tight," featuring an acclaimed performance by "Phantom Thread" star Vicky Krieps. Ticket information: mfa.org.
Rick Estrin and the Night Cats at Woonsocket
San Francisco Bay Area blues band Rick Estrin & The Nightcats, two-time Blues Music Award winners for Band of the Year, will perform Saturday night, August 20, live at Chan's in Woonsocket. Their latest Alligator Records release is 2019's "Contemporary", which UK music magazine MOJO named the #4 best blues album of 2019. Tickets are $30 in advance / $35 at the door. The show starts at 8 a.m. (chanseggrollsandjazz.com)
A walk in the woods, Lincoln Woods
The Walk 'n Mass Volkssport Club invites walkers to complete a 5k or 10k (3.1 or 6.2 mile) walking route in Lincoln, RI on Saturday, August 20. Walking at your own pace, just for fun the event begins in Lincoln Woods State Park. Enter at the Twin River Gate Entrance, 1 Twin River Road. Participants must pre-register via my.ava.org. The 10km walk will start between 9:00 a.m. and 10:00 a.m. and the 5 km walk between 10:00 a.m. and 10:45 a.m. Walkers should finish around noon and can then enjoy a picnic and a drink to bring. Dessert will be offered. More information: [email protected] or www.walknmass.org.