Russia's Putin insists "too soon" on using digital currency for oil trade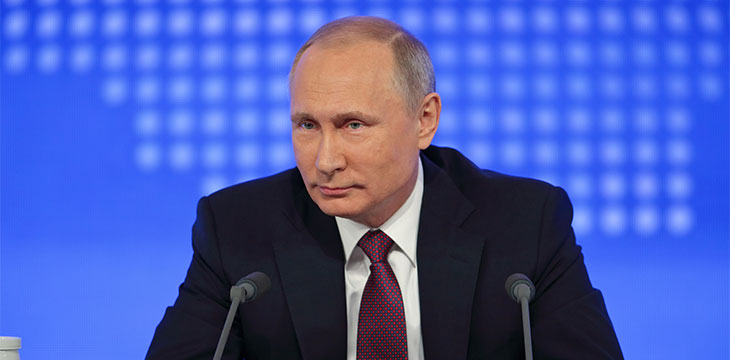 The Russian government has not completely banned digital currency in the country, although it has yet to accept it as legal tender because it fears it will have a negative impact on the country's economic and financial system.
Recently Russian President Vladimir Putin said that in his opinion it is too early to talk about the use of digital currency for oil trading. He believes it is "still premature" to use digital currencies to regulate trade in energy resources such as oil. Although he sees a possibility that digital currency will become a means of accumulation.
Putin said in a meeting after a plenary session of the Russian Energy Week forum, "Cryptocurrency contracts? It is too early to talk about this, because cryptocurrency, of course, can be a unit of account, but it is very unstable. To transfer funds from one place to another, yes, but to trade, let alone trade in energy resources, in my opinion is still premature. Cryptocurrency is not backed by anything yet. It exists and as a means of calculation can be used, of course, yes, but the trade in petroleum, say, or other raw materials and energy sources – again, it seems to me that it is too early to talk about it for now.
"But everything is developing, everything has the right to exist. We will see how it will go further, maybe one day it will also be a means of accumulation. We see this market fluctuate. It's a bit early today, "added Putin.
The Russian president also said he does not consider the digital currency holdings of Tesla CEO Elon Musk to be worthless. Given that digital currencies are not yet backed by anything and there is skepticism about their use as a unit of account when it comes to energy trading.
Meanwhile, Russian Deputy Finance Minister Alexey Moiseev said in a recent report by local Interfax news agency: "Russian citizens may have an open wallet outside the Russian Federation, but s' they operate in the Russian Federation, then they will be subject to bans, I believe, for the foreseeable future, because of our financial sovereignty.
This means that Russian citizens will still be able to buy and exchange coins. However, the deputy finance minister added that lawmakers have yet to properly define digital currencies and blockchain technology in Russia's civil code.
Watch: CoinGeek Zurich Panel, Bitcoin and Digital Assets – Where Should Real Value Come From?
New to Bitcoin? Discover CoinGeek Bitcoin for beginners section, the ultimate resource guide to learning more about Bitcoin – as originally envisioned by Satoshi Nakamoto – and blockchain.