Russian strikes around Kyiv wipe out hotel and electricity in Chernihiv, airport in Vasylkiv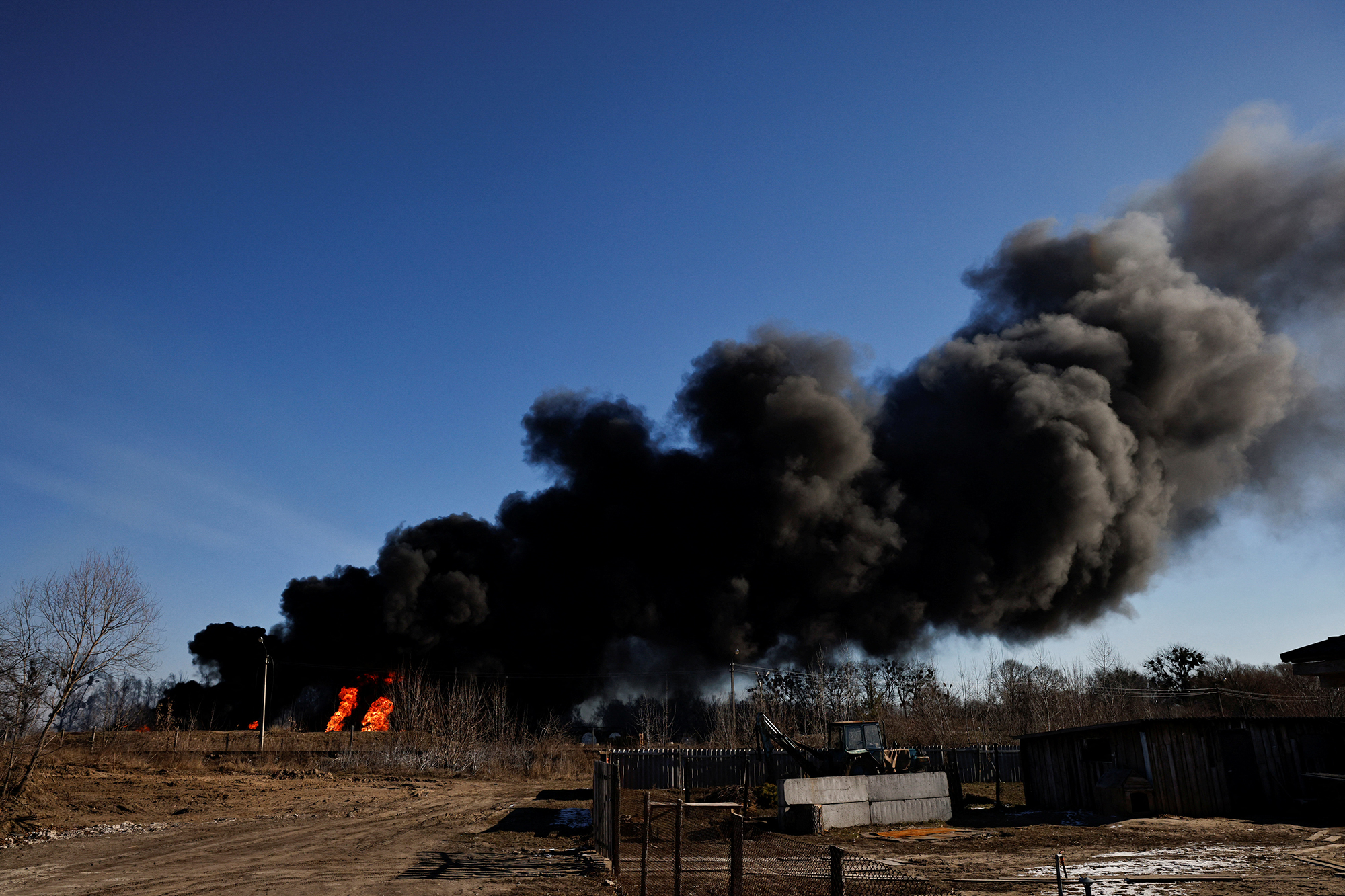 Russian missiles and airstrikes caused damage north and south of the Ukrainian capital in the early hours of Saturday, according to local officials.
In Chernihiv, about 100 kilometers north of Kiev, the Ukraine Hotel, a landmark of the city, was hit overnight.
"I am here now. There is no more hotel," Vyacheslav Chaus, head of administration of the Chernihiv region, said on Saturday.
The enemy continues to launch airstrikes and missiles on the city of Chernihiv. Civilians die, many people are injured. The enemy is bombing civilian infrastructure, where there are no soldiers," he said.
Chernihiv has been surrounded by Russian forces for more than a week and video from the city shows extensive damage from missiles and airstrikes.
Chaus added that the city has "no electricity, almost no water, gas and heat", and although efforts to restore electricity on Friday were successful "the enemy again struck a electrical network".
Video on social media from Vasylkiv, south of Kiev, showed a burning fuel dump after a strike in the early hours of Saturday, and the military airfield appears to have been heavily damaged.
Nataliia Balasynovych, mayor of the city, said on Facebook: "Today around 7 a.m. enemy forces shelled the city of Vasylkiv. Eight missiles were hit, shelled the airport. As a result of the missile strikes, the airport was completely destroyed, the runway was destroyed."
She added that "an ammunition depot also exploded. The ammunition is still exploding because one of the missiles hit the ammunition depot. The fuel and lubricant depot was also destroyed. As a result, the ability to our airport has been completely eliminated".
The Russian Defense Ministry said earlier that a high-precision long-range weapon hit the Vasylkiv military airfield.