Russian Restaurant Firebird Re-Imagined – Haute Living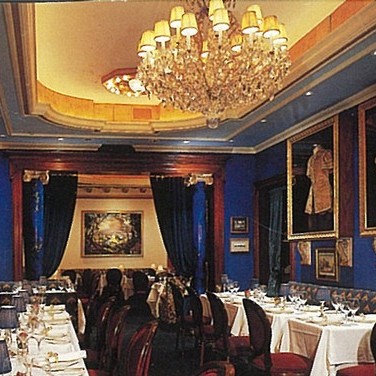 Firebird, a New York restaurant in Hell's Kitchen, was first designed by Russian Baroness Irina von der Launitz with the aim of recreating the magic of her homeland built around the theme of her beloved Russian ballet Firebird, is recreated by owner Joe Valentine to celebrate original culture and cuisine with a modern twist.
The Firebird Restaurant was designed like a real czar mansion, and Valentine has kept it true to the roots of Russian culture. At first glance, customers will automatically turn their attention to the bar which houses over 200 types of vodkas from around the world, including homemade infusions like the favorite honey vodka.
Firebird consists of a set of rooms, each with a different theme: the Green and Gold China Room is filled with fine china and art, the Library Room illustrates the golden apple tree from the Firebird fable, the living room features restored furniture New from the period, the blue room is decorated with costumes from the 1910 Firebird ballet, the ballroom dazzles with mirrors, crystal chandeliers and a skylight above, the red room, or "Jewel of Russia" room , organizes exclusive private events and the LV room hosts large events.
Guests may be mesmerized by the presence of Firebird's decor, culture, and storytelling characteristics, but the menu is also a big part of how great Firebird is. A dining experience should always begin with Firebird's superior caviar tasting menu which can be paired with dishes like Sib Sturgeon – dark eggs with nutty, rich and herbaceous notes. Main courses like Chicken Kiev are reinvented, now created in a modern way with ultra-cranberries stuffed with pure butter, herbs and arugula on the kasha. For dessert, try reconstituting your favorite Russian candy, Ptichva Moloko.
Firebird is open seven days a week. Visit www.firebirdrestaurant.com