Russian restaurant faces hate mail and falling business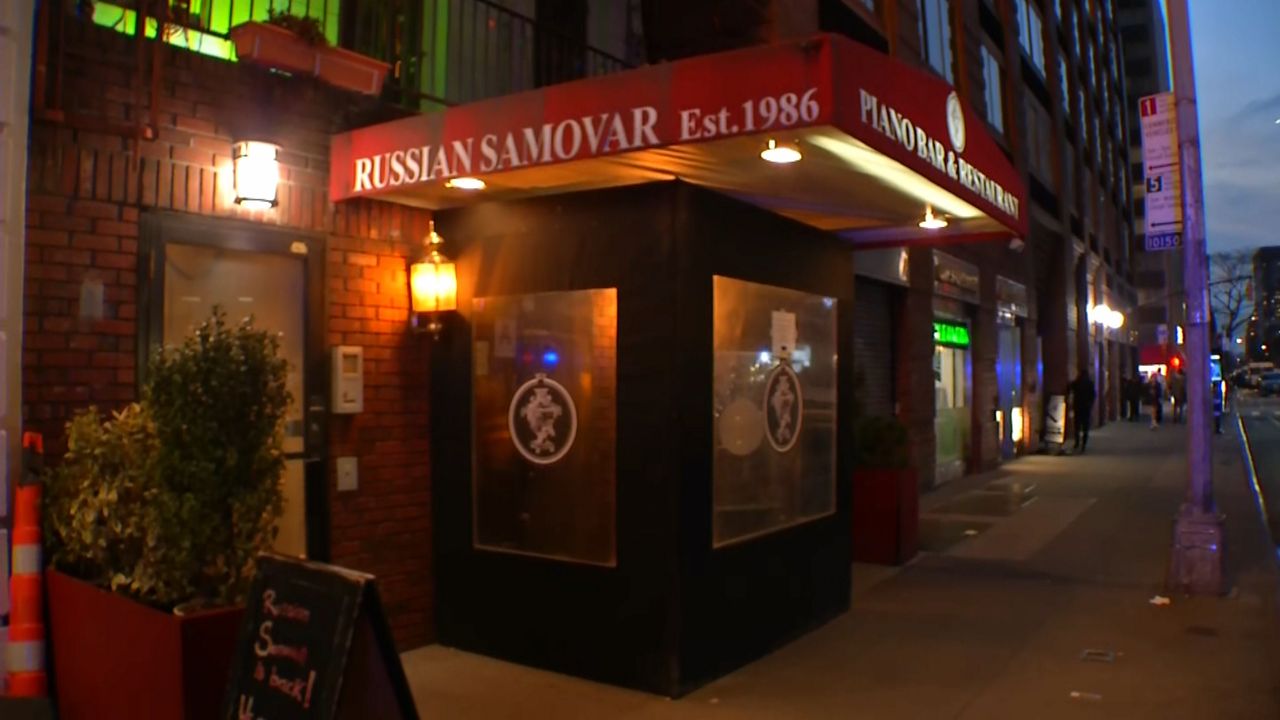 When news of the Russian invasion of Ukraine broke, Russian restaurant Samovar faced a sharp drop in business.
Within 24 hours, they lost about 60% of their business, according to co-owner Misha Von Shats. They have also faced hate mail, calls and even vandalism – they say it all because of their name.
"Contrary to popular belief, just because you're a quote-unquote Russian establishment doesn't mean you're writing a check to Putin or his regime," Von Shatz said. "That's the point you have to cross unfortunately."
But the restaurant's roots extend much further than its name suggests.
The Midtown restaurant has been a family business for three generations. It was founded by Misha Von Shats' grandfather as a refuge for people who defected from the former Soviet Union, he said.
Von Shats is half-Ukrainian and half-Russian and says his staff hails from the territories of the former Soviet Union. This includes Ukrainians with family still at home.
"We even have one of our own who has been with us for about 8 years, he went to Odessa in Ukraine three days before the war broke out and now he's stuck," Von Shats said.
Still, Von Shats said the Russian connection meant the establishment had become a target.
"One of our servers got a call three times yesterday calling us Nazis and fascists and all that kind of stuff, so it's never pleasant," he said.
The sign outside the restaurant was toppled and people left one-star reviews online saying things like "stop the war", according to Von Shats.
But customers like Rita and Igor Tsalyuk, from Ukraine, came especially to support the restaurant.
"There are probably a lot of struggling Russian restaurants now, but they really have nothing to do with the government there," said Rita, who lives in Denver.
She suggested it might be time for the restaurant to change its name and drop the word "Russian." Von Shats said it was not the first time he had heard this suggestion, but that changing the name, despite current challenges, was not an option.
"It was the Russian samovar before there was a Russian federation or Ukraine," he said. "I keep trying to tell people that just because we have Russian in the name, they vilify us all."
It's a message that customers who support the restaurant also want to convey.
"It's a horrible war," said Beth Grossman, who was having dinner with her daughter. "It's something we need to do to support Ukrainians in every way, but targeting Russians in New York is not the right way to do it."