Russian parliament approves VAT exemption for digital currency issuers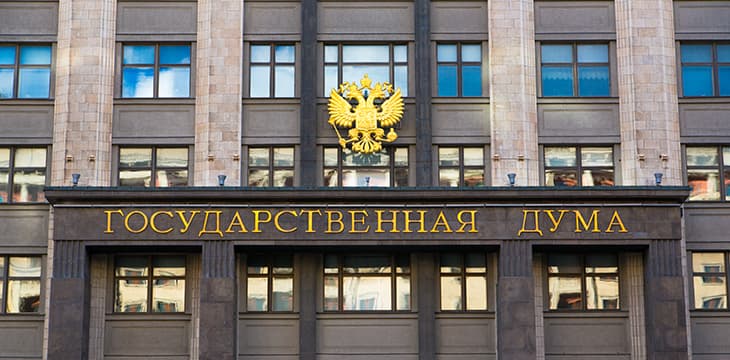 Lawmakers in Russia's lower house of parliament, the State Duma, have approved a bill that would exempt from value-added tax (VAT) issuers of digital assets and information system operators involved in their show.
The law will also establish tax rates for income earned from the sale of digital assets. Specifically, it stipulates a digital currency income tax rate of 13% for Russian digital asset issuers and 15% for foreign issuers. This is a reduction from the standard rate of 20% currently imposed across all areas.
Reuters reports that the State Duma approved the bill in the second and third readings. The bill will still need to be approved by the Upper House and signed by President Vladimir Putin before it can become law.
The law will benefit several companies that the Central Bank of Russia has licensed as issuers of digital assets. These include Atomyze Russia, Lighthouse, Sber, VTB Bank (VTB) and Promsvyazbank (PSB).
Sber, which received its license in March, revealed that its digital currency issuance platform has passed the CBR inspection test and is expected to conduct its first digital currency transaction in July.
Russia is gradually opening up to digital currency adoption
The bill is just the latest addition to the series of regulations Russia is crafting to clarify the digital currency and blockchain industry. The bill also marks another step in changing Russia's stance on digital assets.
Before Russia started its invasion of Ukraine, the government was very skeptical of digital assets. The central bank has proposed banning their trading and blocking the mining of rewards, citing concerns about the country's financial stability.
However, the military action was accompanied by international sanctions aimed at isolating the Russian financial system. The country is now exploring technologies that can mitigate the effect of sanctions on its financial system, including a CBDC, blockchain technology, and digital assets.
Several bills are progressing through parliament. One of the bills aims to regulate digital assets in the country, while another will regulate block reward mining.
In an amendment to the draft law "On Mining in the Russian Federation", the parliament removed a proposed tax amnesty for block reward miners in their first year of operation.
Other proposals also iron out other aspects of digital asset regulation. One such proposal is a ban on using digital assets to make payments in the country. He specifies that only the ruble is legal tender.
Watch the BSV Global Blockchain Convention Dubai 2022 Day 1 here:
Watch the BSV Global Blockchain Convention Dubai 2022 Day 2 here:
Watch the BSV Global Blockchain Convention Dubai 2022 Day 3 here:
New to Bitcoin? Discover CoinGeek bitcoin for beginners section, the ultimate resource guide to learn about bitcoin – as originally envisioned by Satoshi Nakamoto – and blockchain.