Russian owner of Soho restaurant donates £11,000 to Ukrainian charities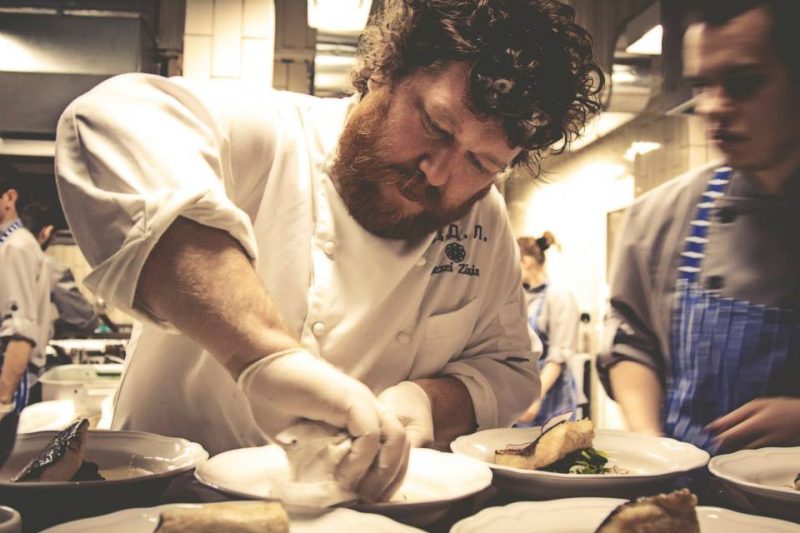 The owner of a Russian restaurant in Soho has donated more than £11,000 to support those affected by war in Ukraine.
Zima Restaurant has donated 10% of its earnings, or £11,109, to the Red Cross, which will be donated to refugees in Ukraine.
Alexey Zimin, owner and chef of restaurant Zima, claims he received hate on social media, in reviews and over the phone in an effort to boycott the restaurant for serving Russian cuisine.
Zimin, 50, said: "As soon as the war started in Ukraine, we started getting suspicious people calling the restaurant.
"We had people saying, 'you are Russians', 'you have to die', 'you have to close your restaurant', 'you can't use our dishes'.
"We didn't see why this would happen to us.
"Even though we haven't lost any business or customers, it's still hurtful and frustrating for us."
The restaurant specializes in Russian-inspired street food with a selection of the most unique vodka infusions.
Zimin added that despite the sanctions imposed on Russian companies, the restaurant has not been affected by the supply outside of the purchase of vodka, which the restaurant is focusing on.
Zima is one of many restaurants that have been hit by Putin's actions and anti-Russian sentiment in Europe.
He added: "We started donating to the charity before we received any hate.
"I made the decision to donate part of our income to the Red Cross because I hate war.
"I wanted to do good and show my support for refugees and Ukrainians in our own way."
Zimin is one of Russia's most popular chefs and has appeared on one of Russia's three major TV channels presenting his own cooking program, Cooking with Alexey Zimin.
Zima Restaurant has also supported #CookForUkraine, a child support community in Ukraine.
They hosted a gourmet dinner and raised £2,100 for UNICEF to fund Ukrainian refugees.
#CookForUkraine is a platform for people to share recipes and raise money for Ukrainian families through cooking.
In less than four months they raised £324,296 with the help of restaurants, families and celebrities, like Jamie Oliver.
Image credit: Alexey Zimin