Review: A new Peruvian restaurant opens on Main Street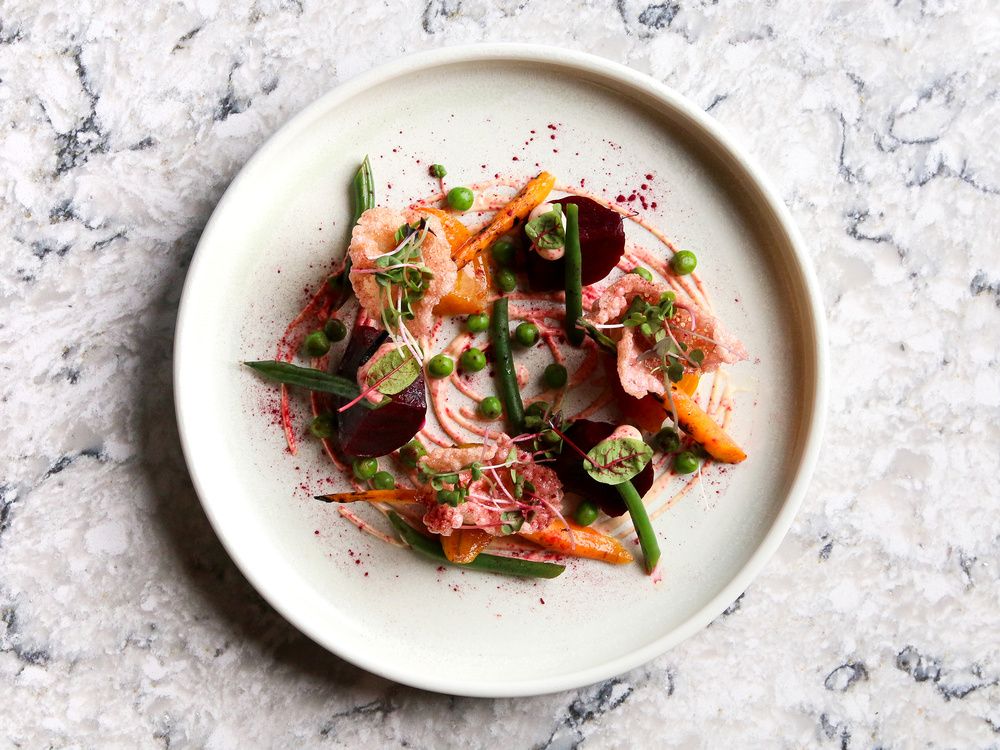 Conclusion: Ricardo Valverde, former chef of the Peruvian restaurant Ancora, opens Suyo, a sincere tribute to Peru.
Reviews and recommendations are unbiased and products are independently selected. Postmedia may earn an affiliate commission on purchases made through links on this page.
Content of the article
Suyo Modern Peruvian Restaurant and Bar
Content of the article
Where: 3475 Main Street, Vancouver
Content of the article
When: Dinner, Tuesday to Saturday. Cocktail bar, from 5 p.m. to 10:30 p.m. from Tuesday to Thursday, until 11 p.m. on Friday and Saturday.
Info and reservations: 604-322-1588, suyo.ca
A cool and serious Peruvian restaurant has just opened and, for me, it lifts the fog of memory of unforgettable experiences in Peru.
I'm not talking about my puny lungs at sea level needing an oxygen tank in the high Andes or the scary staring eyes of a black caiman next to our canoe in the Amazon. lagoon.
I remember the magnificently beautiful geography, the kind and friendly people, the brightly colored cultural tapestry and the amazing food, the suppers on the farms – where the bent and toothless grandmothers worked – put our efforts to shame pathetic volunteers herding sheep and picking beans – at the famed Michelin-starred Central Restaurant in Lima whose the dishes represent extremely distinctive indigenous regions, altitudes and civilizations dating back thousands of years.
Content of the article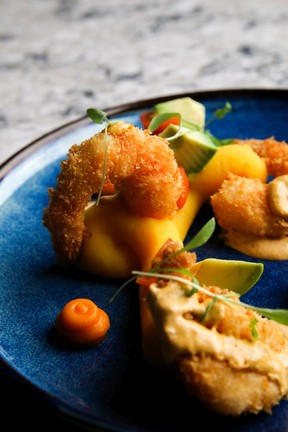 Suyo, who recently opened on Main Street in Vancouver, covers this range of Peruvian cuisine with modern artwork. The food, rooted in authentic Peruvian cuisine, is refined yet casual on Main Street.
When chef/owner Ricardo Valverde was a kid in Lima, his mother once pointed out a spot on a map. It was Canada.
"One day we will live there," she told him.
He vividly remembers the family's flight to Vancouver 10 years later, when he was 17. He was sitting next to his father.
"I said, 'Dad, what's the point here? What do you expect from us? "
"Vamos a hacer patria," he replied, or let's do patria. He wanted us to represent our culture and adapt to the new, says Valverde.
Last month, Valverde did just that when he opened Suyo, representing Peruvian culture via food, drink and warm hospitality. The restaurant's name captures that pivotal moment on the plane – it's the native Peruvian word for homeland. His father, now retired, is helping to renovate the 49-seat restaurant.
Content of the article
"I wanted his mark in the place," says Valverde.
His business partners are Managing Director James Reynolds, formerly of La Buca, Blue Water Cafe and La Regalade, and Operations Manager Felix Ng, a technology entrepreneur. Max Curzon-Price from the amazing Botanist bar has joined the team as bar manager.
Valverde was previously executive chef at Ancora, another fine modern Peruvian/Nikkei restaurant, with locations in Vancouver and West Vancouver.
The Peruvian soul captured by Suyo in the decor, the food, and with the extremely deep Peruvian dive that Curzon-Price took when evoking its remarkable cocktails.
The wall art in the Private Room recalls the mysterious pre-Columbian geoglyphs of the Nazca Lines in Peru. The main dining room evokes the jungle with greenery and natural woods, and a gilded bar speaks to the importance of gold, the "sweat of the sacred sun," in Inca culture. And three of the five cooks are from Peru.
Content of the article
"They are proud of their food and understand it," says Valverde.
I tried cause, most often a layered potato dish with minced aji amarillo, a yellow bell pepper, molded into a disk or round. Causa was born out of a good "cause", a fundraising dish during the War of the Pacific in the 1800s, raising money for the families of Peruvian soldiers. Valverde reinvents it by creating satiny Nazca-style causa lines and serving it with crispy fried shrimp, quail egg segments and rocoto aioli ($23). Valverde didn't want a dish dominated by potatoes.
"You will be full too quickly," he reasons.
Ceviche Mixto ($29) had a variety of shellfish, calamari, seaweed, leche de tigre – citrus-based – aromatics and fish broth. The classic Peruvian ceviche also includes crispy cancha, fried or roasted corn kernels.
Content of the article
Russian potato salad, which has invaded Latin America, is getting a makeover. Suyo's version, Ensalada Rusa ($21), is, unsurprisingly, high compared to the usual potatoes, mayo and chopped vegetables. In fact, Valverde gives up the potatoes with beets, charred avocado, poached rutabaga with kombu and apple juice and young carrots, smoked rutabaga, green beans, harmonized with circles of smoked aioli – a nice improvement on the potato salad.
The Aji de gallina ravioli ($34) is another shape-shifter. It is based on a popular comfort dish of chicken and potato stew with a cream, nut and aji amarillo pepper sauce thickened with bread. Valverde turns it into ravioli filled with shredded chicken and potatoes, served with a creamy cashew and aji amarillo peppercorn sauce.
Content of the article
Lomo saltado, another Peruvian staple, originated from the country's chifas or Chinese restaurants. It's beef sautéed with onions, tomatoes, fries, aji amarillo and soy sauce. I was not a fan in Peru and I can't say that I experienced the conversion with Valverde's version, even with delicious flame-grilled triple-A Canadian tenderloins and potato wedges. It's much better than the one I had in Lima but for me it's part of overall beginner Chinese cooking.
Like the Chinese, Japanese immigrants impacted Peruvian cuisine, especially in restaurants, giving rise to Peruvian Nikkei cuisine. Valverde doesn't have sushi on this menu like he had at Ancora, but he did include Nikkei salmon tartare and other dishes with Japanese ingredients. It will add more Nikkei dishes over time.
Content of the article
For dessert I had chocolate tres leches with whipped caramelized honey which was light and thankfully not too sweet. The other two desserts, at least until Valverde finds a pastry chef, are poached pears with chicha morada glaze and rice pudding panna cotta, and King Kong, a gorilla-sized Peruvian classic with layers of shortbread, dulce de leche and pineapple spread. Valverde tweaked it and reduced it with vanilla sable and whipped chocolate mousse.
The cocktails I mentioned earlier tell Curzon-Price's stories about Peru. In his Pisco Sour, a Peruvian classic, he substitutes lime juice with a Peruvian citrus fruit with lemon and lime flavor. And instead of the Angostura bitters that usually dot the cloud of whipped egg whites, he uses a homemade version of Amargo Chuncho bitters, usually made with more than 30 flavors from Peruvian forests.
Content of the article
Another cocktail illustrates his use of stories as a source of inspiration. Served in a granite container, it's a tribute to how the Incas "moved mountains" when panning for gold for their art and jewelry.
"I wanted a stony flavor profile and a golden taste," he says.
It blends clay-aged Pisco Albilla, Genever liquor, and Fernet Hunter Granit bitters, which the producer says capture "the essence and dryness of granite."
Curzon-Price paints the stone drinking vessel with a mixture of edible gold paint, gold flakes, ginger, yuzu, and pop rocks.
"You get the crackle, sound and feel of rocks breaking," he says.
It's a trip to sit at the bar and drink in his stories.
As for Valverde, his homeland story isn't over yet. He hopes to set up a restaurant group around Peruvian cuisine, including one with charcoal cooking.
"Who knows, there might be Suyos in other cities. People approached us," he said.
instagram.com/miastainsby
vancouversun.com/tag/word-of-mouth-blog/