Restaurant lambasted for Ukrainian flag 'replacing' non-existent US flag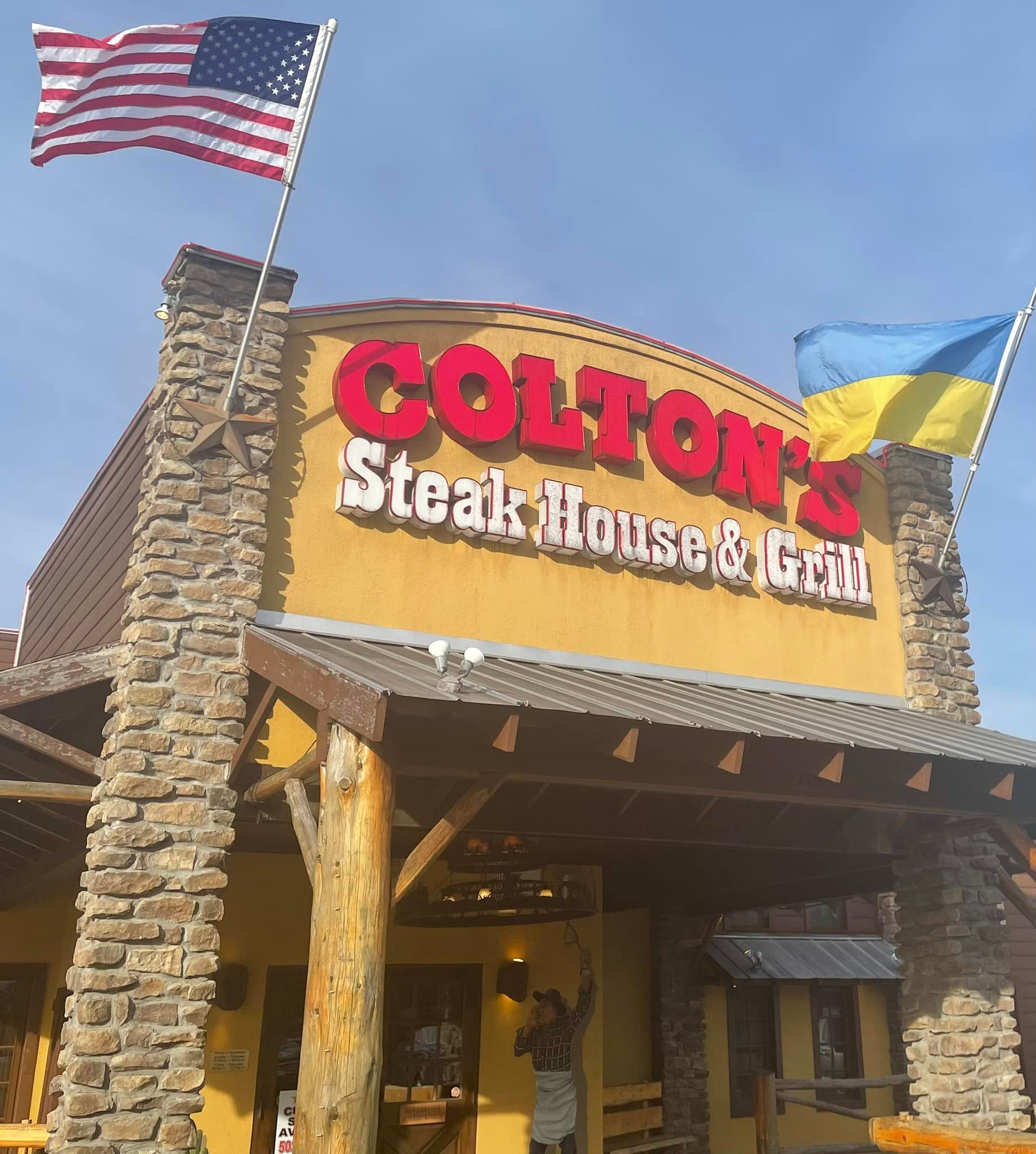 A Kentucky steakhouse was inundated with complaints last weekend after it hung a Ukrainian flag above its front door. Angry locals accused the restaurant of replacing an American flag, despite the fact that no American flag had ever been there.
In a Facebook post Sunday, General Manager Ben Ashlock clarified to the community that there were previously two Texas flags outside Colton's Steak House & Grill in Bardstown, Kentucky. Although the channel is based in Arkansas, it has a Texan Wild West theme. The manager had simply replaced one of the Texan flags with the Ukrainian flag.
Ashlock said Newsweek he was shaken by the hatred that flooded the restaurant, which suddenly began more than 30 days after he initially raised the Ukrainian flag.
A barrage of calls and messages accused the staff of being unpatriotic, un-American and disrespectful. Some residents have left one-star reviews, saying the food "tastes like waking up" and that they wouldn't eat there again until they saw the national flag. Others said Ashlock "supported the Nazis" and that the Russian-Ukrainian war was not real. Ashlock said a staff member answering the phone came to him in tears on Saturday.
"Usually if a customer complains, I'm able to fix it easily and quickly," Ashlock said. "In this situation, I would have violated my conscience. I don't lower a flag when a sovereign nation is under attack."
Ashlock adopted an orphan from Ukraine three years ago. He has friends in the country whom he consults daily, including two American missionaries and three Ukrainians. Early in the war, an adoption facilitator who had helped Ashlock's family and remained a good friend was killed by a sniper.
"It's especially upsetting to me when people say war isn't real," Ashlock said. "I get it firsthand from people going through it."
Saturday night, Ashlock decided to eliminate the confusion by adding an American flag in front of the steakhouse. Instead of the original two Texas flags, there is now an American flag on the right and a Ukrainian flag on the left.
Despite all the vitriolic complaints, the restaurant also received support, including from friends of Ashlock in the US military.
"Thank you for waving the Ukrainian flag and showing your support for our Ukrainian brothers and sisters," said the lead comment on the restaurant's Facebook post. "I can't believe someone is sending hate messages for this…what happened to us?"
According to a Pew Research Center survey conducted in late March, 70% of Americans now see Russia as an enemy of the United States, up from 41% in January. Only 6% of adults said they trust Russian President Vladimir Putin, while 72% trust Ukrainian President Volodymyr Zelensky.