Planting the seeds of currency risk recovery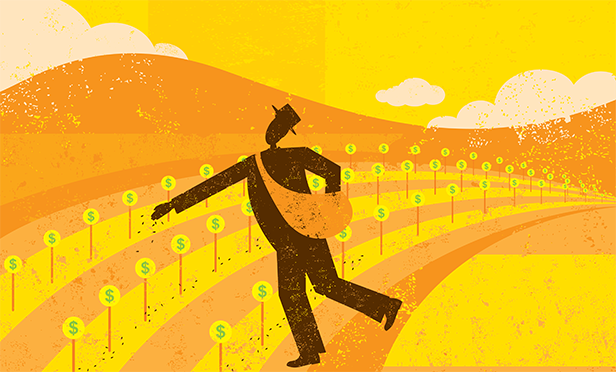 [ad_1]
Last week, Cash and risks started a conversation with Andy Gage, senior vice president of FX, risk solutions and advisory services for Kyriba, on how companies are managing the trifecta of market conditions that currently make it extremely difficult to mitigate foreign exchange (FX) risk : spikes in currency volatility; the dollar hitting a 20-year high; and rising interest rates, which increase the cost of hedging.
We started by reviewing some of the key statistics from Kyriba's October 2022 Currency Impact Report, then discussed how the companies are coping with the challenges of the current market environment.
Cash & Risk: You said you see companies reacting to current market dynamics in two ways. The first one is to try to reduce the number of hedging transactions they undertake. What's the other?
Andy Gage: Whenever we see strong directional movements in currencies, these changes reveal inefficiencies in how companies account for foreign exchange in their business and how they set exposures based on it. And that's something I see happening quite frequently these days. Many corporate treasury teams realize that they don't have good visibility into the true exposures of the business.
Inefficiencies in the multi-currency accounting process that had under-the-radar impacts a year ago are now appearing due to wild currency fluctuations, and they're causing a lot of heartburn. So some companies are stepping back and saying, "We need to not only clean up our hedging program, but also better account for currencies so that we don't hurt ourselves."
T&R: What is an example of this type of self-inflicted injury?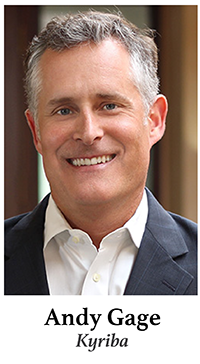 AG: A fairly common example is what we call a "phantom exposure". This happens when, for example, people reserve the balance in a cash account in a different currency. Suppose a euro functional entity posts its bank account balance in pounds sterling. The treasury team may decide to step in and relieve that sterling bank account balance, but only relieve the local currency portion of the balance. If they mistakenly fail to relieve the currency balance of the underlying transaction, the sterling balance will still appear in their ERP system at a very low level. If an accountant in Belgium then logs into the ERP system and looks at the balance in Euro-currency, he will see it as zero. And on their terms it will be zero, but the company will still have the sterling balance in the bank account, which the Belgian accountant will not see. Because these types of things are being remeasured, it will disrupt the business Foreign Exchange Gain/Loss Reports. I have seen this happen many times.
Another area where we commonly see poor accounting is business-to-business transactions. As payables and receivables move through the internal supply chain, they may not be reconciled when reporting transactions in a local currency balance. If this escalates, the treasury group may not have visibility into the problem.
T&R: How can a treasury group eliminate these types of problems?
AG: This can be very difficult without good analytics and intelligence around data integrity. When you have the right technology, you can identify these issues and develop the insights that treasury and accounting need to reduce the company's foreign exchange risk. But many companies are discovering in the current environment that their economic intelligence is lacking in this area.
I just had a call with a client who thought his hedging program was good enough a year ago. Now they are seeing all sorts of problems arise with large directional currency moves, and they are very focused on eradicating these accounting mishaps.
T&R: Where do you think currency risk management is headed?
AG: I think we're going to see more of the same for the foreseeable future. The US dollar shows no signs of letting up its dominance. There was a G-7 meeting to try to figure out how to deal with the US dollar juggernaut, and they came to no conclusion. Unfortunately for companies operating in these economies, there are structural problems that are very difficult to fix quickly.
Central banks react differently to inflation, so they do not act in concert. And then there is a lot of uncertainty about what is happening in Europe and Ukraine. We still have ongoing issues with the supply chain and the possibility of recession. And yet, despite all of this, the United States still has the most robust and resilient economy in the world – and I don't think that's going to change any time soon, even if the Fed pushes the economy into recession with his aggressive movements in interest rates to stem inflation.
All this to say: I think the challenges of currency volatility, dollar strength and rising hedging costs will continue into 2023, although the fortunes of countries may change from one to the next. others. I think of monetary issues like the big red storm cloud over Jupiter. It's still moving, and right now this thundercloud is sitting squarely over North America. If the dollar starts to lose some of its dominance over the euro and the pound, and those economies start to recover, then the storm cloud could move towards Europe, and European businesses will face many headaches that we currently face. Many European businesses have more currency exposure than the typical North American business, so things could go wrong in Europe in the second half of next year.
T&R: You mentioned the Russian war in Ukraine; I noticed in the October 2022 "Currency Impact Report" results that the Russian ruble was the most frequently mentioned currency in North American corporate earnings calls. Is there relief in sight for US-based companies that are heavily exposed to the rouble?
AG: Not really. From a market direction perspective, we just saw another huge spike in the last two months. When Kyriba releases its next "currency impact report" with third quarter results, I expect to see even more volatility in the market on top of the strong dollar. We still think the worst is yet to come for the rouble.
T&R: So you would advise treasury teams to take a hard look at how their current hedging program is working and whether it will continue to work if the markets follow the same trends through 2023?
AG: Yes. And to really manage that, they need to make sure they have real-time information and understand what's going on in the market. Many of the risk management programs in use today were designed in a zero or low interest rate environment. For example, one company I spoke to recently had a policy of covering 100% of the exposures they saw. The goal of financial risk managers was to completely eliminate volatility from their P&L. Now, with soaring interest rates on top of high volatility, they can't afford to continue doing this. So they take a step back and completely reassess their risk management program.
Hopefully CFOs and treasurers bring their "A game" to bear on the current state of currency risk management. This is a very important question. It costs companies a lot of money and causes a lot of distractions. This is a great opportunity for treasurers to stand out and be the star professionals they are capable of being.
---
See also:
[ad_2]
Source link