New Dream Hotel Arrives in Downtown Louisville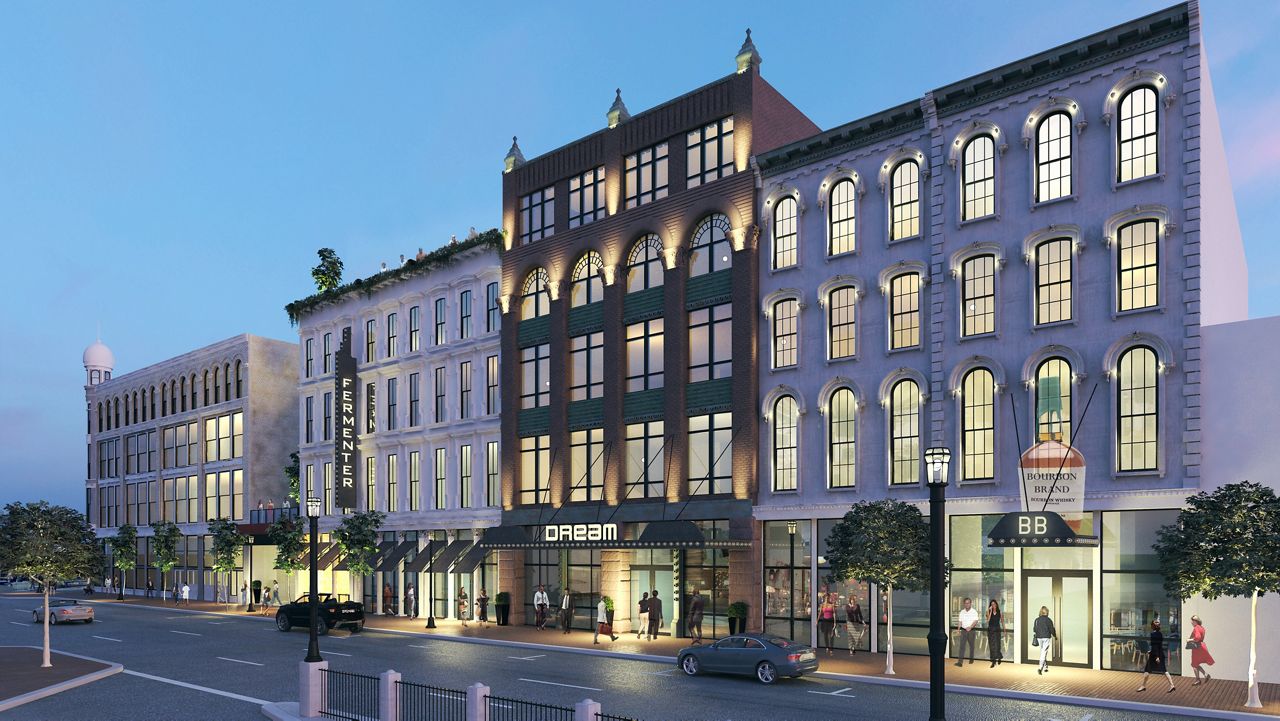 LOUISVILLE, Ky. – A new development is coming to downtown Louisville. Dream Hotel Group announced plans for a concept hotel in Louisville on Friday.
---
What would you like to know
A new hotel is under construction in downtown Louisville
The hotel will go to Whiskey Row, near the Louisville Slugger Museum
The hotel will have 168 rooms and four dining options
Construction is expected to be completed in 2025
---
"We are delighted with this," said Jay Stein, CEO of Dream Hotel Group. " I went to town. I am really excited by what I see.
A renowned developer with locations in New York City, Nashville and more, Dream is building a new 10,000 square foot hotel on Whiskey Row with 168 rooms and four separate food and beverage options.
Stein said the hotel will have a lot of Louisville flavor.
"[Other hotels] may, you know, put a picture of Churchill Downs because it's Louisville, but that's not the kind of thing we talk about local, "he said. "We're talking about really understanding what locals are looking for; what they like; mixing the history and vibe of the city into the concept of the hotel, and putting hard work into figuring that out.
And the city center needs rooms. Louisville Tourism spokeswoman Stacey Yates said the city lags behind other competitors of similar size in the region, such as Indianapolis and Nashville.
"The development of new hotels is always good news for tourism agencies, as room availability is a necessity for recruiting lucrative meeting companies as well as a demand driver for leisure tourism," said Louisville Tourism spokesperson Stacey Yates said. "Louisville lags behind some of our best a competitive set such as Indianapolis, Nashville and Columbus in total hotel room count, so adding more to the market will help boost the tourism economy as we continue. to move towards recovery.
"The city is certainly showing that it needs more hotel rooms. There are a lot of events in the city, "said Stein. "Obviously just Churchill Downs himself and the excitement around it this part of the year, but there are a lot of different things and a lot of different riders that come into play."
Now is not the easiest time to start new projects: Supply chain issues have taken a toll on the construction industry, but Stein said he's not worried.
"We probably won't open until 2025," he said. "Then the world will be a little different from what it is now.
And he said he wasn't worried about recent inflation either.
"The reality is that the prices will go up," Stein said. "They will always go up. They have been increasing for hundreds of years. They will continue to rise.
The only thing Stein has said in his mind is to bring a high quality hotel to an area in need.