Mesa Restaurant Delights in Eastern European Cuisine | Local businesses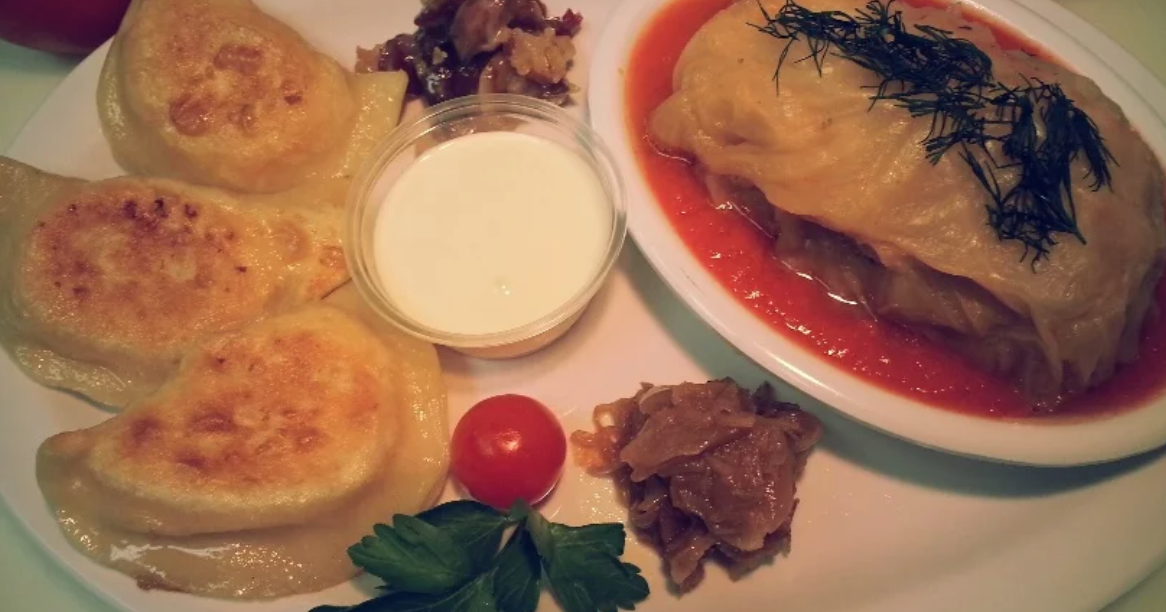 NOTAtaliya Koshalko moved to Arizona from Ukraine with her family in 2001.
"We all came together," she said, explaining that she didn't speak English.
"I was looking for a job where I could use my skills and at the same time learn English," she recalls. "None of the companies spoke Russian or Ukrainian at the time. When I opened my business, I said that my doors would always be open to people who don't speak English yet.
Then she added, "The accent will stay forever."
She started as a financial advisor before opening All Pierogi in 2010 at 1245 W. Baseline Road near Alma School Road in Mesa. Koshalko held both jobs for five years. None of the family works in the restaurant.
"I love to cook," Koshalko said. "I started cooking at 11 years old. When I had guests over, they always asked me, 'Why don't you open a restaurant? You are so talented at what you do. One day I decided to do it. I opened it as a side business. One day it became the main business," adding that she had no experience in the food industry.
All recipes used in the restaurant belong to Koshalko's grandmother, who died 25 years ago.
At first, Koshalko said, "I used a commercial kitchen for a few years. I wanted to see if this concept was good for Arizona or not. I'm the first to open an authentic Ukrainian restaurant in Arizona.
"Two years later, I decided to open a small market. We sell items from Eastern Europe there. These are meats and products from Poland, Ukraine, Lithuania, Germany, many different countries. All imported.
But customers complained that there were only a few tables. When space became available next door, Koshalko expanded. The restaurant now has two kitchens.
All the dishes on the menu are homemade and homemade every day including the pasta. "We don't use pre-made foods," Koshalko said. "That's why our food is so unique because people love the taste… People will say the food is delicious like their grandmother's or the food is delicious like their mother's or their neighbor's ."
Besides pierogi, the restaurant also serves pelmeni. "It's like dumplings stuffed with meat," Koshalko said. "It looks like ravioli but it's homemade. Not machine made.
"We make potato pancakes, cutlets. We have fresh homemade sausages. We have soups on the menu – red borscht, green borscht, pickle soup with dill and smoked sausage. It sounds weird – pickles in a soup – but when people try it, they think it's delicious.
Regarding what differentiates Ukrainian cuisine from other types of food such as Middle Eastern or European, Koshalko said it is not about preparation since pierogi is prepared in the same way.
It is something specific to a culture.
For example, red borscht. "The Poles make red borscht but it's clear and just broth. We add vegetables, for example. Our pierogi is very similar to Polish. Pelmeni is similar to Russian. These are still cultured meats.
The most popular pierogi at the restaurant is potato and cheddar, but Koshalko explained that this variety is not made in Ukraine.
"In Ukraine, all the cheese – we call it farmer's cheese but it's dry cottage cheese. A lot of people don't know what farmer's cheese is here, but they try farmer's cheese and chives and they like that.
"Right now it's very popular. When they try it once, they come to try it again and again. She said that potato pierogis are popular in Ukraine.
In addition to pierogi, she said potato pancakes were popular.
"When you try ours, you'll tell right away it's different," Koshalko said. "We make them from scratch and the spices. It's not what you buy premade, frozen.
She said the basic ingredients of Ukrainian cuisine are salt and pepper. Nothing spicy.
Even during the pandemic, customers couldn't get enough of their favorite dishes at All Pierogi. Koshalko appreciates the restaurant's loyal customers who have allowed him to continue with orders on the website.
Information: allpierogi, 480 262-3349; Closed Monday & Tuesday.