Hotel debut caps Newcastle's incredible renaissance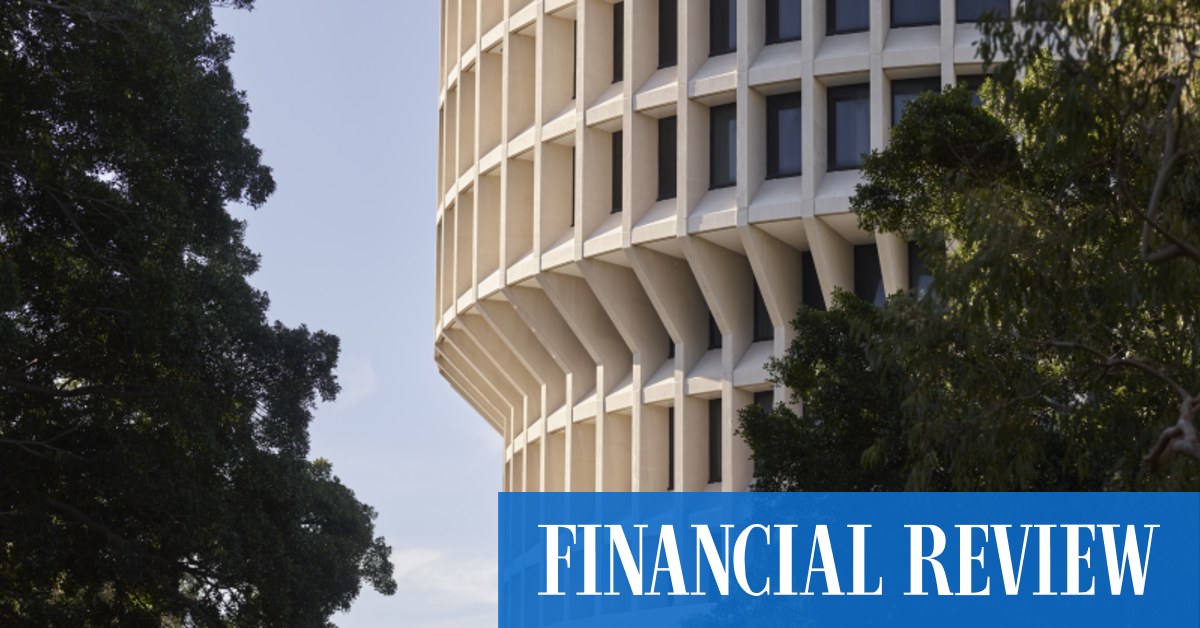 Literally, all roads lead to the beach. Sit long enough on the steps of Newcastle Beach and you'll see your boss, your nan, and the tradesman who's supposed to fix your house "just watching the surf!"
That's why I'm on the doorstep of Nobbys as soon as I unpack. This former island at the mouth of the port is connected to land by a thin dyke started by convicts in 1813. Past the lighthouse, I am alone with the horizon: on the port side I feel close enough to touch the passing ships ; but on the right there is only sky, birds and a few windsurfers.
On a good day, Nobbys looks like a tropical island five minutes from the GPO, but today the wind is blowing and the waves are gray and choppy. I nod to my other two touchstones here: Fort Scratchley, built to repel an anticipated Russian invasion in 1882 (really), and the Newcastle Ocean Baths, whose delightfully fairytale 1920s facade looks set to collapse.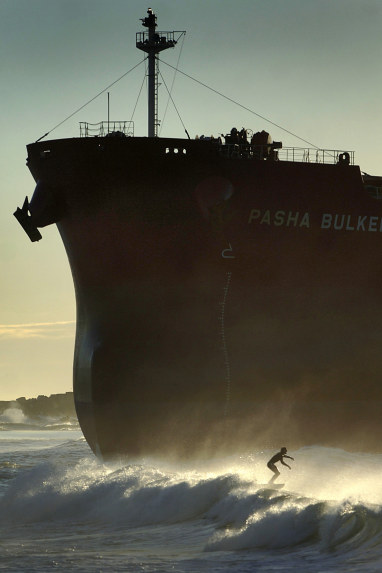 Occasionally a vessel runs aground off Nobbys, as happened in 2007 when the 76,000 tonne bulk carrier Pasha ran aground in 100km/h winds. He was so close to shore and such a talking point that thousands lined up to give him enthusiastic cheers when he finally limped out to sea 25 days later.
The Kingsley town center location is much nicer in this windy weather. My room with its view of the park and the church spire is a little cocoon decorated in shades of yellow and gold, with velvet upholstery and milled marble tables just up the road in the Hunter Valley. The canaries – not in the coal mines but printed on the bed cover – allude to Newcastle's long association with coal.
I enter the wedge-shaped elevator and descend to the new ninth floor: a glass pavilion housing the hotel's bar and restaurant, elegantly dressed in brass and green leather. Potted olive trees and a mosaic floor in front of the open kitchen window are homages to the Syrian heritage of Crystalbrook owner Ghassan Aboud.
I have just enough time to grab a Coastal Margarita – acacia-seed spiced tequila decorated with seaweed sheets – at the Romberg cocktail bar (named after the building's original architect) before meeting up with my companions. table, two people who have special memories of this building and who can fill me in on the changes in Newcastle.
Declan Clausen, 29, is an engineer and Labor Deputy Lord Mayor. First elected to council aged 22, he is part of a female-dominated local government overseeing a sea change (pardon the pun) in Newcastle's fortunes.
He warmly welcomes my next guest (everyone knows each other in Newcastle). Helen Cummings, an associate of a retired judge, author of a searing book on domestic violence and passionate about Novocastrianism, is the daughter of Joy Cummings, the first female Lord Mayor of Newcastle in the 1970s. is Joy who launched the original incarnation of Kingsley as an administrative center.
Not quite happy, it turns out. "Mom refused to work in this building when they opened," says Helen. "They put his secretary in a tiny cubicle in the hallway. She wasn't going to take it, so she went back to town hall.
"Yes, it works better as a hotel," Declan said smoothly. Because he was on council when the building was sold to Crystalbrook in 2019, he almost remembers which office I occupy now.
We coo over our starters of swimmer crab on a bed of watermelon rind and Nelson Bay trevally sashimi – all sourced within an hour or two from the hotel – before moving on to the main course: spicy honey duck with mango and lemon myrtle kimchi, acacia seed hoisin and crushed cucumber. Helen rates it "10.5 out of 10". Chef Natalie beams behind the kitchen bench.
Pandemic permitting, visitors can expect a number of council-supported events in 2022, culminating in the new annual Arts Festival in September. Helen, who lives in one of the newly built towers above Newcastle Beach, is looking forward to Supercars, a race of high-octane cars through the city streets, scheduled for March. "The vibe, the sound, the conversations with visitors from all over…everyone is in a good mood and it's positively contagious," she says.
The hotel, Declan says, is the anchor of a new entertainment district between the ornate 1,500-seat Civic Theater and the soon-to-be-renovated Victoria Theater (opened in 1876). In 2008, the innovative Renew Newcastle campaign began filling empty properties with a new generation of artists and small businesses. Today, a host of heritage-listed banks, cinemas, churches and warehouses are given new life as cafes, bars and retail outlets.
Nature, they say, abhors a vacuum. The same goes for real estate developers. Luxury apartments swarm the old mall, many with million-dollar prices.
A thicket of cranes rises around the old Hunter Street Mall. Iris Capital's three-stage East End project is nearing completion: a combination of housing, retail, entertainment and dining that includes short towers (with harbor views), facades historical and new public spaces.
"We are transforming into a place where people live, eat and play," says Helen.
Much excitement surrounds the opening of QT Newcastle in April, with hopes that the 104-room hotel in the century-old David Jones building will join The Kingsley in attracting tourists to town.
In a town as old as this (traditional Awabakal land, first white settlement in 1800), it doesn't take much to discover another layer. The beautiful and ugly city of my youth, the one that wore its working heart on its sleeve, has almost disappeared.
But also banished is the hollowed-out version that surfaced thirty years ago when shoppers abandoned the city center for suburban malls. Now that the twin disasters of the 1989 earthquake and the 1999 steelworks closure are definitely over, Newcastle's self-confidence is back.
"It's a fully functional city with pretty much everything you could want," says Becky Kiil, who runs Newcastle Afoot walking tour company. Moving here five years ago, she quickly found herself involved with the Big Picture street art festival and the Makers X Traders treasure map, a guide to small shops and artisans. "It happens to be on a more manageable scale and that's what I think is the best thing about this city: you can achieve amazing things."
That's the thing about Newcastle: it's old, but it feels young. He always has another layer to reveal.
Painter Margaret Olley fell in love with the town in the 1980s, buying a whole row of houses on The Hill, where tall Norfolk pines share the sky with large terraces and the red-brick Christchurch Cathedral. She told her biographer Meg Stewart that at night, when she slipped in to use the outdoor dummy, "the whole sky was lit up by the bright lights of the working dock. And it was buzzing; not an aggressive noise, but a kind of powerful buzzing, a pulsing.
Long after I left town, I dreamed of The Hill. In them, I stumbled through streets I had never found before, suspended above a shining sea. Despite a storm, I come here to take one last look at Newcastle.
From above, the Kingsley looks like a champagne cork, and yesterday's uplifting buzz is more like rising bubbles.
The writer stayed on as a guest of Crystalbrook Kingsley.
MUST KNOW
Or Crystalbrook Kingsley, 282 King Street, Newcastle. Tel +61249288600.
Rates Mid-week from $265 for an Urban room to $465 for Master, weekend from $325 to $825. For reservations see crystalbrookcollection.com/kingsley
Other The Roundhouse Restaurant will host a featured event for Newcastle Food Month in April. See visitnewcastle.com.au for day trip ideas.