Hilton signs Waldorf Astoria in Osaka; Conrad Hotel Chongqing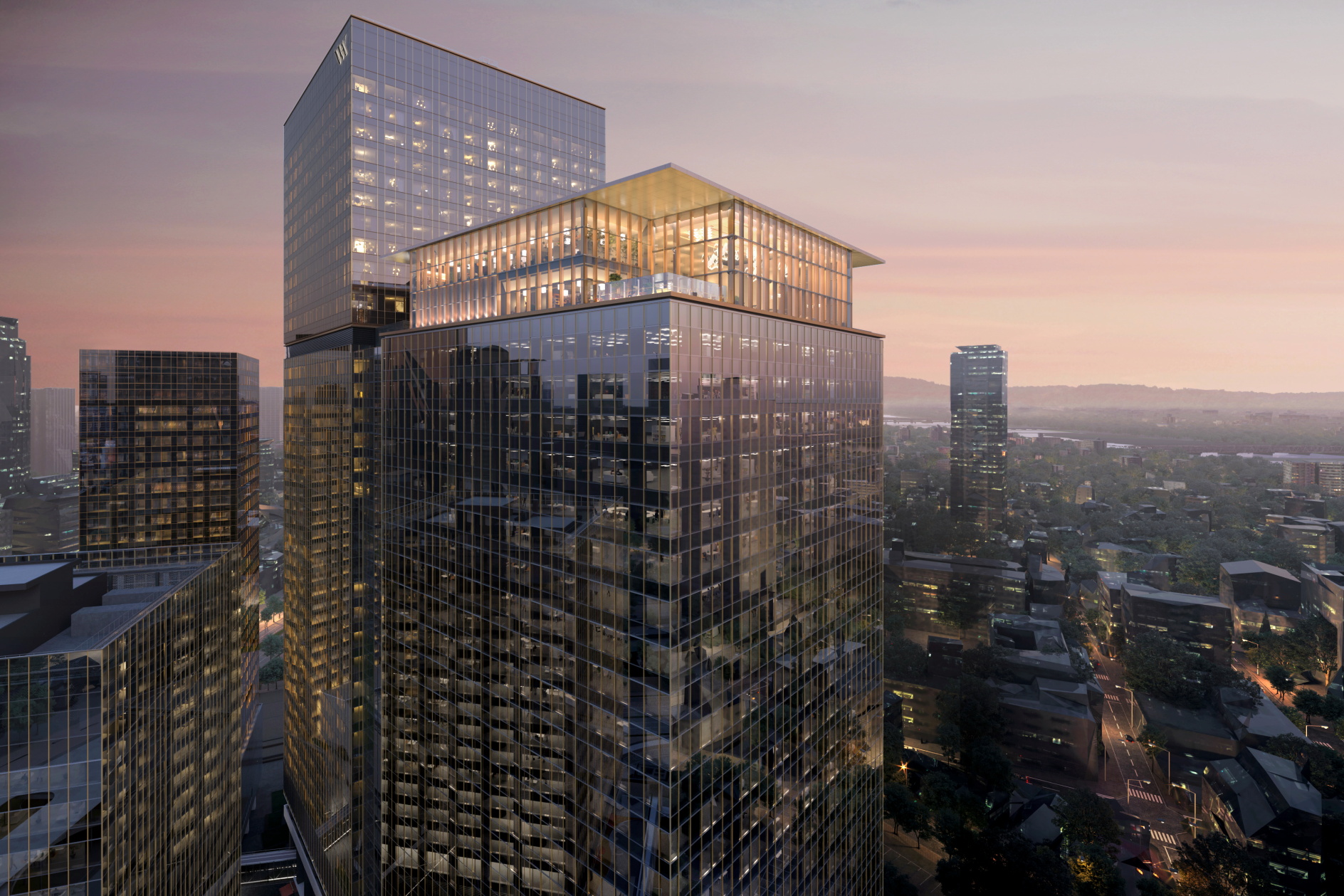 (Dec 01, 2021)
Hilton signed two new hotels – a Waldorf Astoria hotel in Osaka, Japan, and a Conrad hotel in Chongqing, China.
The two management agreements were signed respectively with Orix Real Estate Corporation and Chongqing Jiafa Industrial.
The opening is scheduled for 2023, the Conrad Chongqing will be located on Nanping West Road in the Nan'an district of the city.
Offering river and city views, the hotel will feature 240 guest rooms, three dining outlets and approximately 1370 m² of meeting and event space.
The Waldorf Astoria Osaka will feature 252 keys with room sizes starting at 50 square meters.
Exterior of the Waldorf Astoria Osaka
The hotel, scheduled to open in 2025, will occupy 12 floors of a new high-rise building in the southern part of Umekita's Second Project, an urban redevelopment project north of Osaka Station.
Facilities will include a variety of restaurants and a destination bar, indoor swimming pool, fitness center and luxury spa. There will also be a wedding chapel and a good assortment of meeting and event spaces.
Alan Watts, President, Asia Pacific, Hilton, said, "For more than a century, Hilton has thrived in key destinations around the world, even through some of the most difficult times in history. The strong growth momentum in Asia demonstrates the resilience of Hilton's luxury brands in a dynamic operating landscape due to the COVID19 pandemic. It also shows the great confidence of owners and investor communities in the strength of our luxury brands. We are confident that with our partners, Hilton will emerge from this pandemic stronger than ever before as we continue to provide the light and warmth of hospitality to our guests and seize growth opportunities in key destinations for our customers. owners. "
Other luxury milestones that gave Hilton a boost included the signing of Waldorf Astoria Tokyo Nihonbashi a year ago, representing the debut of Waldorf Astoria in Japan, followed closely by the opening of Waldorf Astoria Xiamen with a landmark the sixth Hilton hotel to open in the Asia-Pacific under the luxury brand; as well as the signing of multiple agreements of four luxury hotels in China with the Shimao group in April this year.
More recently, Hilton launched its new luxury brand in Asia-Pacific with the opening of ROKU KYOTO, LXR Hotels & Resorts in September 2021.
Conrad Jiuzhaigou, also launched before the end of the year, will bring the brand's renowned contemporary design and intuitive service to travelers in China's Sichuan Province when it opens in November 2021.
Hilton currently operates 30 hotels under its Waldorf Astoria, Conrad and LXR brands in Asia-Pacific, with 17 more hotels in its development pipeline, expected to open in the coming years.