Government to lease City West Hotel for two years to house Ukrainian refugees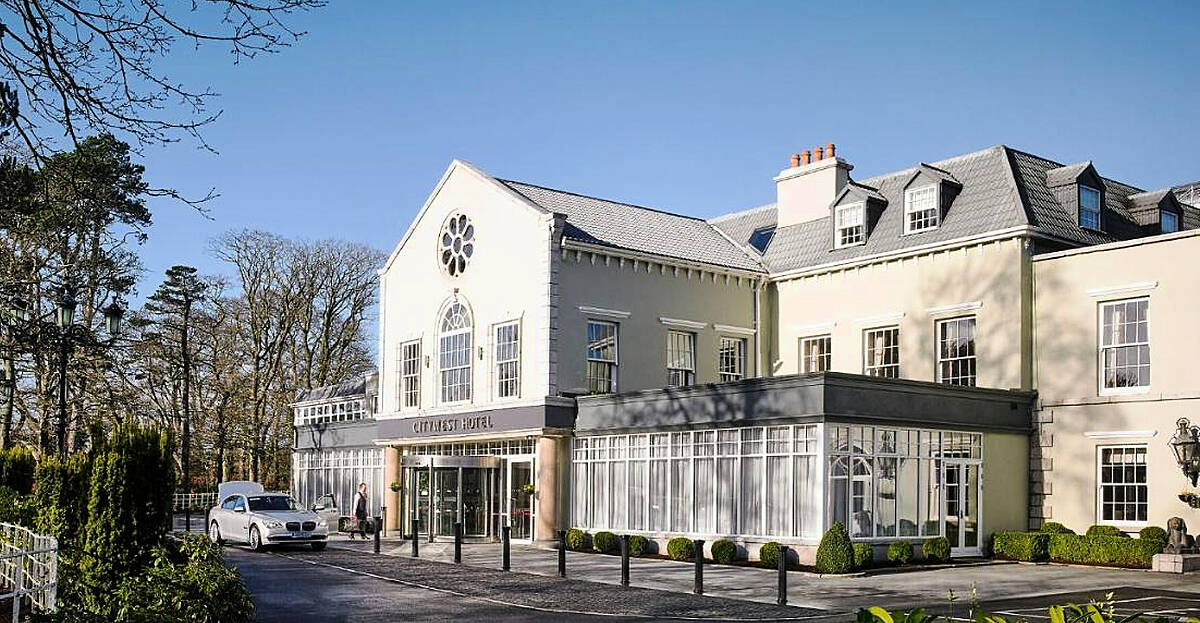 The government has agreed to rent the Citywest Hotel in Dublin for two years to house Ukrainian refugees.
The Cabinet was told last night that the owners of the 764-bedroom hotel had agreed to the plan.
The licensing agreement is expected to allow three people to be accommodated in each room.
Around 300 Ukrainians already live at the hotel and it is expected that up to 2,000 people will eventually be accommodated there.
The exact costs of the deal are not made public for commercial reasons.
The government will also provide residents with three meals a day and support services.
Meanwhile, the Cabinet has also been asked to approve a €10.5m package to support the community response for people arriving from the war-torn country.
Some €5 million is expected to be invested in the 'Ireland for Ukraine Fund' managed by Community Foundation Ireland and a further €5 million will support local development enterprises.
Finally, €500,000 will go to support volunteer centers that have experienced a strong increase in demand for services.
It comes as Ukrainian President Volodymyr Zelenskyy has warned that the situation in the east of the country is "extremely difficult" as Russian forces continue a savage bombing campaign.
Much of the city of Severodonetsk, which resisted bombardment for weeks, is now under Russian control.
US President Joe Biden has pledged to provide Ukraine with more advanced rocket systems and military weapons to help in its fight against Russia.