Forex market cuts odds of Fed 50bp hike next month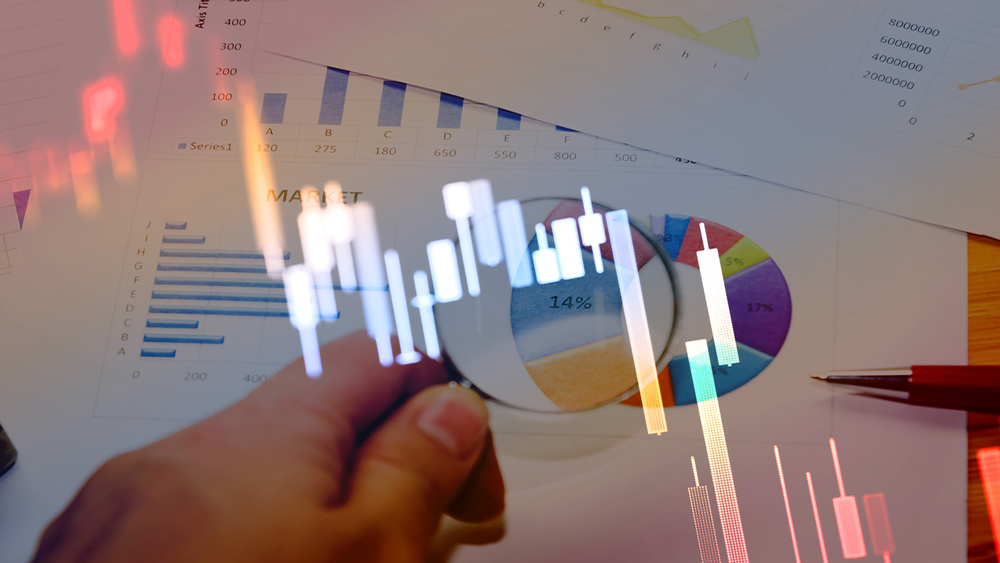 The market remains on the lookout for Russian-Ukrainian news, doubting that Russia is de-escalating its military action. US stocks are down and global rates are lower. But there is no obvious risk aversion tone in the forex market, with the USD falling across the board, even in the face of extremely strong US retail sales data.
All eyes remain on the Russian-Ukrainian situation, which dominated the financial markets this week. After yesterday's positive mood music, doubts emerged that a lot had changed. The NATO secretary general said there was no evidence that Russia was withdrawing its forces and it appears to have continued its military build-up. These comments were endorsed by US Secretary of State Blinken. Russia rejected NATO claims that the military withdrawal was not happening. Leaders are still seeking a diplomatic solution, with President Biden and Chancellor Scholz meeting today, ahead of an emergency summit of European leaders and then a meeting of G7 foreign ministers this weekend.
US stock markets have therefore recovered some of their gains from yesterday, with the S&P500 currently down 0.7%. Bonds are the best deals, although this is more evident in Europe than in the US. French and German 10-year rates are down 3 basis points, the UK 10-year rate is down 6 basis points, but the US 10-year rate is just below 2.04 %. This partly reflects the strong retail sales impression in the US, with German and US 10-year yields being highly correlated until then and diverging thereafter.
U.S. retail sales jumped in January after falling in December, up 3.8% m/m for core and non-auto and gasoline series, well above market expectations of 2% and 1% respectively. In addition to some underlying strength in domestic demand, recent volatility could be explained by anticipation of pre-Christmas sales due to supply issues that depressed December figures, but spending patterns then returned to normal and more than compensated for any lingering impact from Omicron. . Much stronger than expected industrial production for January was boosted by utilities, with colder than usual weather for the month, while manufacturing output was in line at 0.2% m/m.
Despite the strong data, the market has become less convinced this week that the Fed will kick off the tightening cycle with a 50bp hike, the odds that this will pull back to a 50/50 bet, and the US 2-year rate is actually down 4 basis points on the day at 1.54%. Philadelphia Fed Chairman Harker, who is a voting member of the FOMC this year, supported a move of 25 basis points in March rather than 50 basis points, arguing for an orderly process to raise rates rather than surprise anyone.
CPI inflation data from the UK and Canada were both stronger than expected, continuing the recent global theme of positive inflation surprises, although China's inflation report yesterday was a rare exception to this rule. Headline inflation of 5.5% year-on-year in the UK has taken it to a new 30-year high, but next month's figure will be even higher after factoring in a more than 50% rise in costs household energy consumption, with an expected print of around 7¼%. As with the US Fed, the debate in the UK MPC will be whether central banks will move 50 basis points or 25 basis points next month, with market prices finely balanced.
Canada's CPI jumped 5% and the average of the core measures rose to 3.2% y/y, both 30-year highs. The market is well priced for a long string of hikes from the Bank of Canada, which is expected to rise 25 basis points at each meeting this year, with an initial move of 50 basis points not out of the question.
While the bond and stock markets are trading with mild risk aversion, there is no evidence of this in the forex markets. The USD is showing a broad decline, albeit modest at around 0.3% for the BBDXY index. This saw the NZD rise to 0.6675 and the AUD to 0.7185, up 0.5-0.6% overnight. The USD's lack of upside amid reduced risk appetite and strong data may well be a sign that its days as a hard currency are numbered. On medium to long-term measures, the USD has been significantly overvalued for some time and, ultimately, much higher inflation than other developed countries should put downward pressure on the dollar.
The domestic rates market continued to follow the ebb and flow of global rates, leading to a sharp 1-2 basis point rise in swaps and NZGB rates, with the 10-year swap back at 3, 0%, its highest closing level of this cycle, although it traded above that level at the end of last week.
In the day ahead, this morning, the Fed is releasing the minutes of the FOMC meeting at the end of January where the market will be interested in the extent of the balance sheet reduction discussion. The Australian labor market report for January is expected to show steady employment as Omicron hits the economy, and an unchanged unemployment rate of 4.2%. However, there is a risk that the unemployment rate could drop sharply if people normally considered unemployed stop looking for work during the Omicron disruptions.
Only second-tier US economic data is out tonight, but the Fed's Bullard will speak again and he's been disrupting the market lately with his hawkish comments lately. ECB Chief Economist Lane is also speaking, and he's on the dovish side of the spectrum.