Express View: The government's desire to facilitate international trade in national currency is a good idea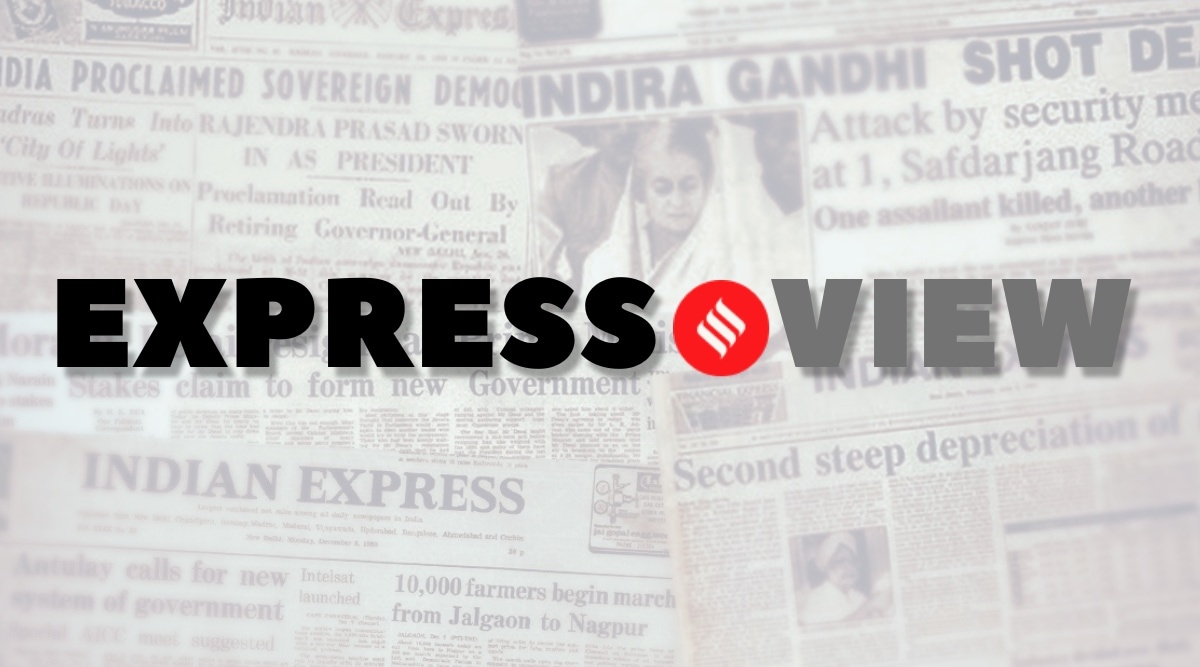 [ad_1]
India's foreign exchange reserves, at $531.08 billion as of October 28, fell from a peak of $642.02 billion a year ago. It is therefore not surprising that the government and the Reserve Bank of India (RBI) seek to conserve reserves by facilitating international trade in national currency, as opposed to the dollar. The RBI had, in September, authorized the public bank UCO Bank to open a special account in rupee "Vostro" for the Russian bank Gazprombank. This was to allow payments for imports from Russia to be made in rupees and credited to said account. Monies deposited in the same Vostro account could, in turn, be debited to pay Indian exporters to Russia in rupees. Besides UCO Bank, two Russian banks – Sberbank and VTB Bank – have opened special Vostro accounts in their respective branches in Delhi. As payments for trade between the two countries are made in rupees, this reduces India's dependence on the dollar and the depletion of foreign exchange reserves.
According to an article in this newspaper, India wants to promote similar bilateral rupee-based trade schemes with Sri Lanka, the Maldives and various countries in Southeast Asia, Africa and Latin America. The idea is not new. Even before Russia, the same UCO bank operated a Vostro special account of four Iranian commercial banks, where Indian refiners deposited payments in rupees for importing crude from the Western sanctions-hit Islamic republic. Iran used these funds to import basmati rice, tea, sugar, soybean flour and pharmaceuticals, especially from 2016-17 to 2019-20. The arrangement worked quite well until the Vostro account dried up after India virtually stopped sourcing crude oil from Iran, following the lifting of sanctions waivers by the United States. United States.
It is bound to the limits of these trade settlements based on the national currency. The first is, of course, geopolitics: Russia has now become India's largest crude supplier, up from a distant No.12 in 2021-22. How long can this last in a deepening sanctions regime? The second is more basic. India's imports from Russia – mainly oil, coal, fertilizers and sunflower oil – amounted to $21.35 billion from April to September, but its exports to that country amounted to just over a billion dollars. The trade imbalance would leave far too many rupees unused in the Vostro account. This also explains why the RBI's alternative rupee payment mechanism has not really taken off and why Indian refiners are still buying Russian oil in dollars. Russia, if applicable, seems willing to pay in Dirham or UAE Ruble, but not Rupee. Ultimately, trading has to be a two-way street. While reducing reliance on the dollar and exploring bilateral trade options by paying/settling in national currencies will ensure a healthy economy, it cannot replace India's need to export more, whether to Russia or China.
[ad_2]
Source link