dave: Barodian's Kyiv restaurant becomes a community kitchen, a refuge | Ahmedabad News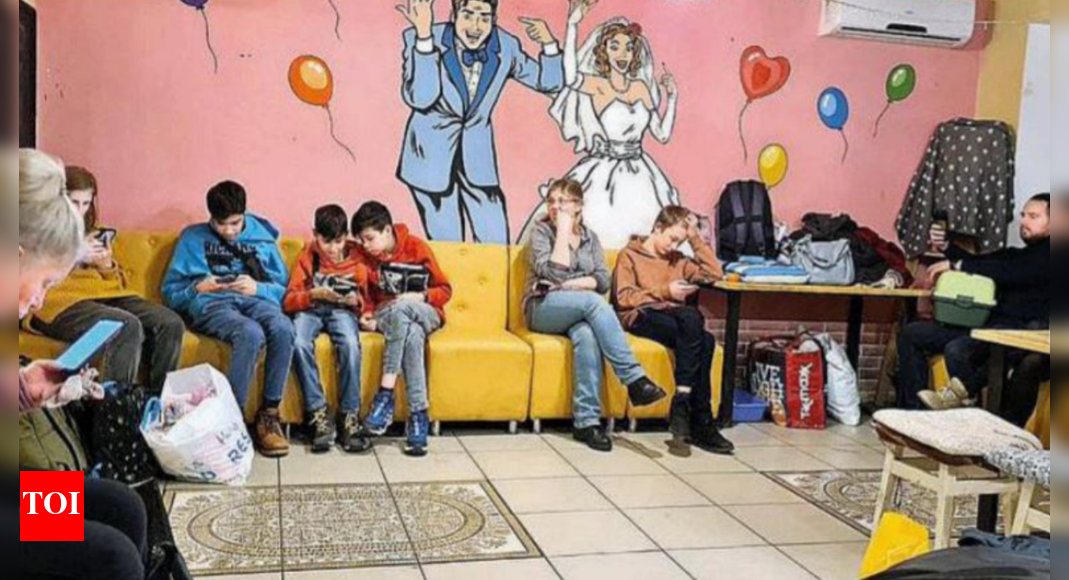 VADODARA: When he opened a restaurant near a hostel building in Kyiv a few months ago, Barodian Manish Dave had very high hopes for his business. But that Russian President Vladimir Putin was also planning his plans to make the Ukrainian capital the eye of the ongoing war never made it onto Dave's list of menu items.
But the unforeseen turn of events didn't spoil Dave's humanitarian side. He is now helping hundreds of others like him who are stuck in Kiev where the air raid sirens are constantly blaring. Even as the crisis deepens and hits war-torn Ukraine hard, the small ration available in his restaurant is being used to feed all those who take refuge in the restaurant's basement, which at night turns into bomb shelter-cum-community kitchen.
"After arranging all the logistics which took almost two months, I had opened this restaurant in mid-January. But before we could even start making money, the war started," Dave said. yours.
Manish Dave's restaurant is located near the Bogomolets National Medical University hostel which hosts nearly 1,500-2,000 students on Chokolivs'kyi Blvd. Dave organizes food for nearly 125 people, including Gujaratis, other Indians and even Ukrainians who are taking refuge in the basement. Not only are those spending sleepless nights in the bomb shelter beneath his restaurant, he and his staff are busy arranging food for another group of 39 residents who have taken refuge in a bunker some distance away.
"I can only provide 'dal-rice'. There is not enough flour to make rotis and making rotis for such a large group is not easy. But there are pregnant women, students and elderly people who need to be fed until the current crisis is over," said Dave.
During the day, Dave and the members of his team go in search of rations. "Our basement is almost 8-10 km from the central area. But there is shooting from all sides, we can't sleep because of the constant shelling. Sometimes it looks like the constant bursting of firecrackers during Diwali. Everyone is terrified," he said.
Dave's residence is on the 12th floor of a high-rise building, the staff residences are on the third floor of another building. "But bomb shelters or basements are the safest places to stay," he said, adding that even venturing out in hope of evacuation is risky.
"The situation is bad. There are more than 35,000 Indians settled in Ukraine. Two planes that the Indian government has deployed are not enough to evacuate such a large population. To be airlifted, you have to reach Poland, Romania or Hungary which itself is risky," he said.