Comment: The Russian economy has not collapsed under the weight of sanctions – are they working?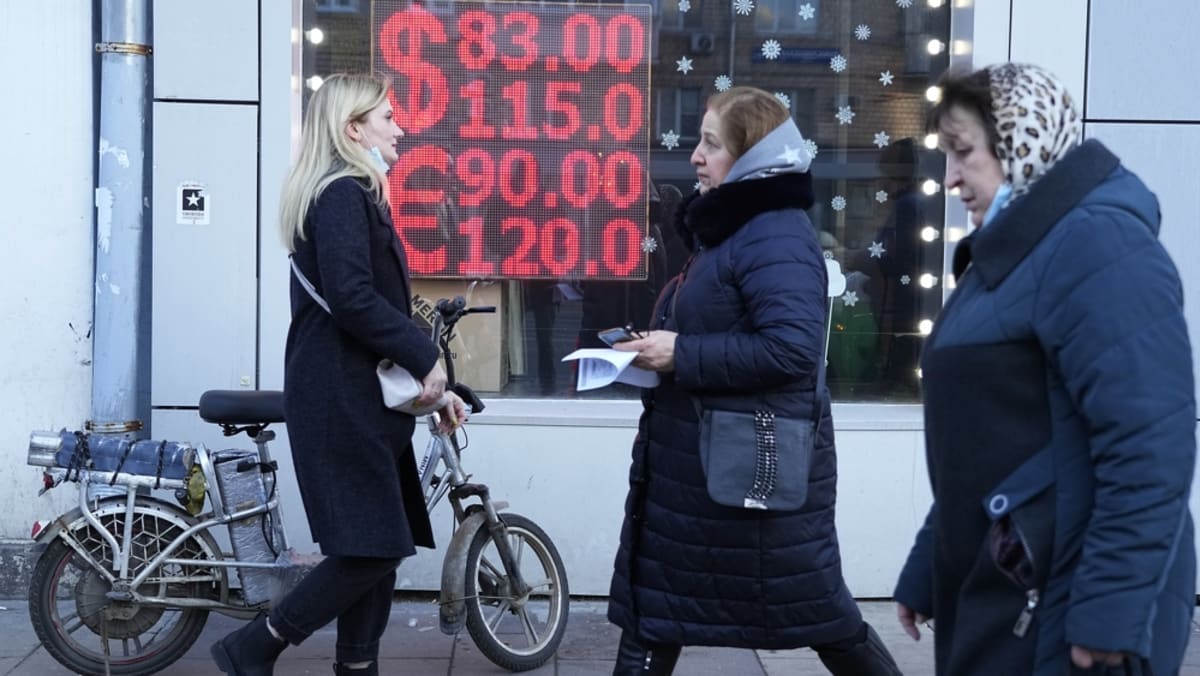 SINGAPORE: Sanctions were quickly imposed on Russia in the hours and days after Russian troops invaded Ukraine. World leaders have warned Moscow that they will bring the world's 11th largest economy to its knees.
The ruble quickly fell to a record high of 150 to the US dollar on March 7. The Russian stock market ceased trading for a month. Wall Street predicted that its economy would contract significantly – by 9.6%.
Since the invasion began, more than 300 companies are shutting down Russian operations and hundreds more are suspending nearly all or some major business activities, according to the Yale Chief Executive Leadership Institute.
Almost five months into the war in Ukraine, have predictions that sanctions would hurt the Russian economy come true?
The ruble is much stronger today, recently hitting a seven-year high of 52.3 against the dollar – higher even than pre-invasion levels. The Russian government has pointed to the recovery of the ruble as proof that the sanctions are not working.
JPMorgan in July announced new forecasts that Russia's economy beat expectations, with gross domestic product now estimated to be down just 3.5%.
ENERGY PRICES WILL FILLING RUSSIA'S WAR CHEST
Energy prices are currently very high. According to the independent research organization Center for Research on Energy and Clean Air, Russia earned US$97 billion from oil and gas exports in the 100 days since the start of the war in Ukraine, despite the decline in exports and the sale of Russian crude at discounted prices – or nearly US$1 billion a day.
Sanctions and import bans on Russian oil have boosted demand for oil from other producers, driving up prices. Europe remains the main destination for Russian oil, gas and coal exports, followed by China and India.