Charleston Ukrainian Restaurant and Nonprofit Continue Efforts to Support Ukraine | Food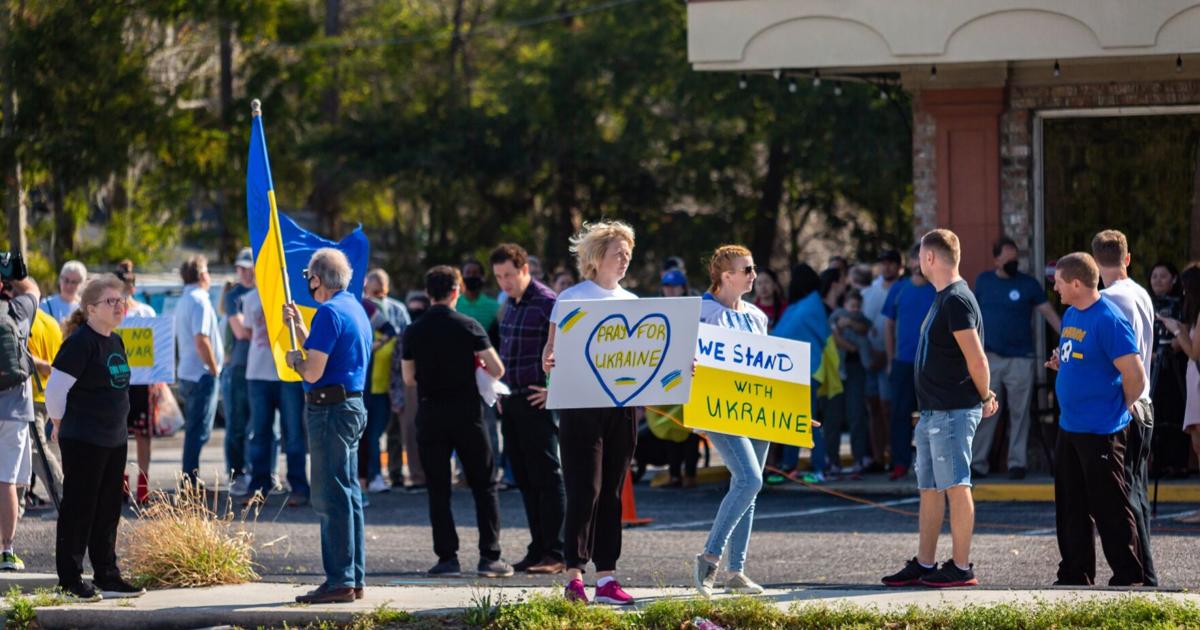 [ad_1]
Ukrainian immigrant Aleksandr Pavlichenko and his wife Maka Aptsiaur call Pavlichenko's family members in Ukraine daily to make sure they are safe.
Sometimes they respond. Other times, they're too scared that the light from their phone will reveal their location.
Pavlichenko was born in the northern Ukrainian city of Chernihiv. In broken English, he describes a recent Russian airstrike that killed more than 50 people in his hometown. Pavlichenko's family members are scattered across the Eastern European country, but many are still stuck in violent hotspots like Chernihiv.
"Oh my God, there are a lot of them," Aptsiaur said when asked how many family members her husband had in Ukraine. "They all have children and grandchildren. It's a big family. »
Pavlichenko and Aptsiaur are the owners of Euro Foods Bakery & Cafe, and although they have kept their West Ashley restaurant open during the crisis in Ukraine, their efforts to help those displaced by the Russian attack have been relegated to the second plan.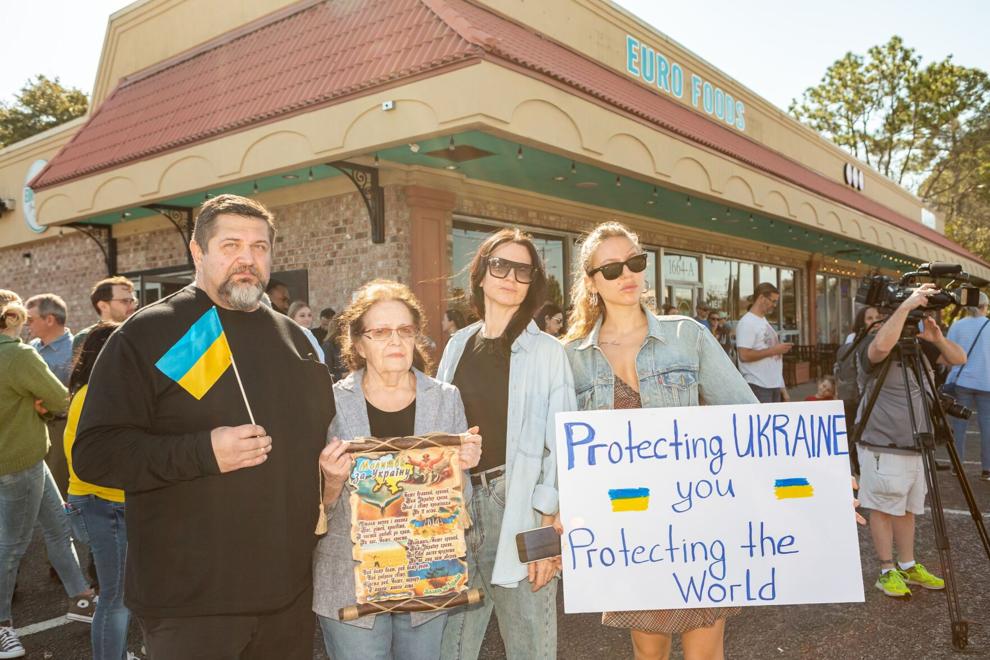 On March 5, the couple held a donation event in front of their restaurant with the help of the City of Charleston and Kinga Madro, a Charleston-area resident who immigrated from Poland in the 90s.
"It was amazing to see such love and support. It was a joint effort from the entire Charleston community," Aptsiaur said of the event, holding back tears. "People came together and feel the pain of a country like Ukraine."
Originally from the Republic of Georgia, Aptsiaur fears his country may be next, a sentiment echoed by freelance journalist Will Cathcart, who is currently stationed in Tbilisi, Georgia, a city overrun by Russian forces in 2008. The War five days resulted in nearly 850 deaths and around 35,000 Georgians homeless. Aptsiaur, who moved to the United States in 1999, was in Tbilisi in December 2021 to participate in a cooking show with his daughter Gvanca Macharadze.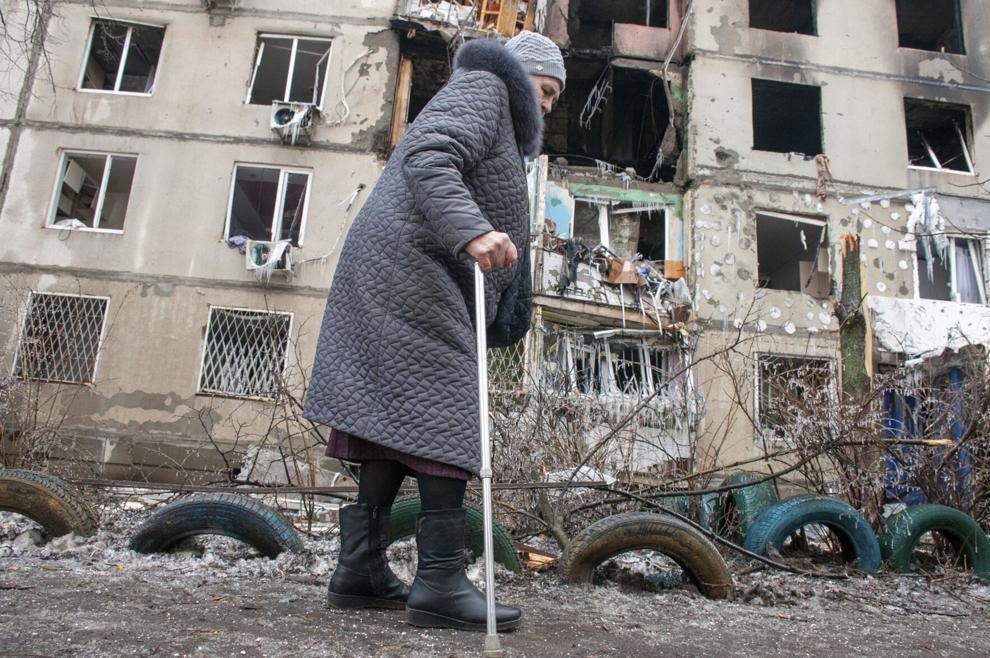 In Ukraine, the UN has recorded at least 596 civilian deaths, though it believes the true toll is much higher, and Ukraine's attorney general's office said at least 85 children were among them. . An American filmmaker and journalist was among those killed on March 12. Millions more people have fled their homes amid Europe's biggest land dispute since World War II.
Here in Charleston, residents, nonprofits and businesses like Euro Foods are trying to provide much-needed supplies to displaced Ukrainians.
West Ashley Connects nonprofit executive director Teresa Tidestrom was an integral part of recent Euro Foods relief efforts that helped them fill 1½ to 18-wheeler trucks with medical supplies, military boots , socks, non-perishable food, candles, flashlights and other emergency items.
Tidestrom is a FEMA first responder and resident of the Palms Apartments, where a fire in February destroyed five buildings and wiped out 56 apartments.
The morning of the fire, Tidestrom received the text to respond. After helping displaced residents on the day of the fire, she and other West Ashley Connects volunteers organized donation efforts that brought an influx of items to the Citadel Mall, which still serves as a temporary storage facility. .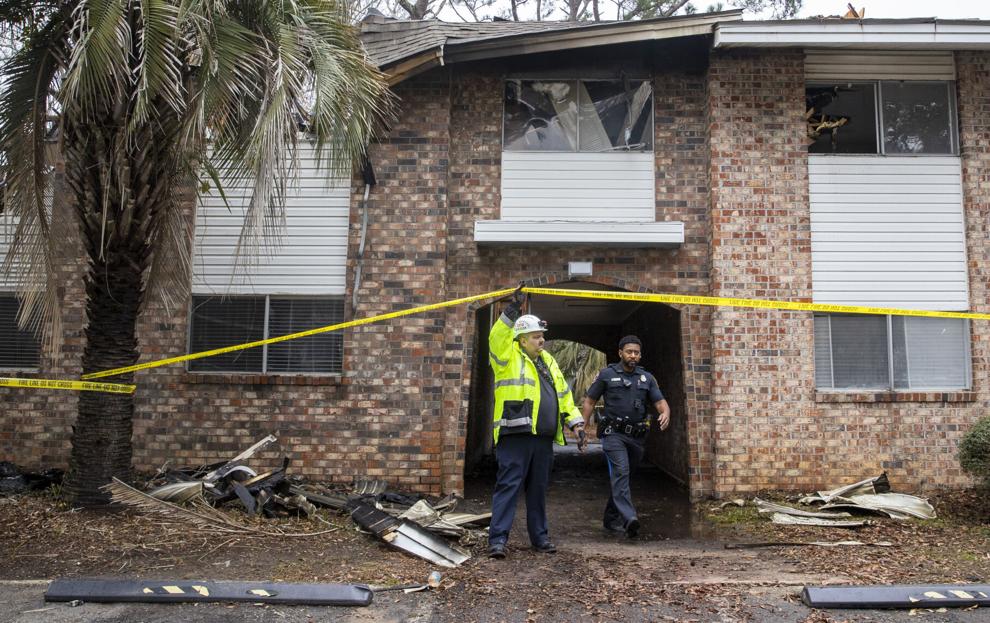 On March 5, Ukrainian immigrant Roman Pekar messaged Tidestrom to see if West Ashley Connects could help local efforts to support Ukraine. After adequately assisting the displaced residents of Palms Apartments, the non-profit organization was able to contribute to the Euro Foods donation campaign.
Now West Ashley Connects is partnering with Euro Foods, enabling them to accept large donations for those in need.
"So it was just knowing someone who is from Ukraine and working with them," Tidestrom said, describing their involvement. "To (for Euro Foods) accept donations, you had to go through a non-profit organization."
After opening a new bank account to accept donations, the group of 15-20 regular volunteers who make up West Ashley Connects worked with Euro Foods to resolve an issue that was delaying shipment of initial fundraiser items, which headed for individual accommodation. refugees in Eastern Europe.
Eventually, half of the items made it to Ukraine, and they are now fundraising for the second shipment, while refocusing their efforts on getting medical supplies to Ukraine.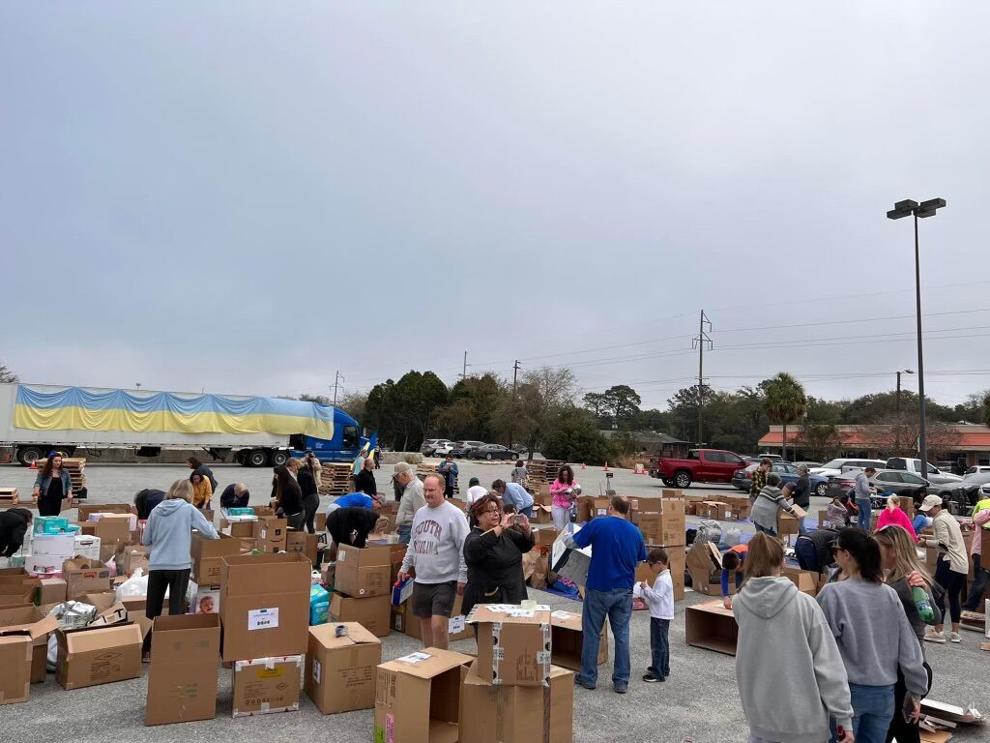 According to feedback Pavlichenko and Aptsiaur have received from family members on the ground in Ukraine, medical supplies are what they need most.
"We are currently in a devastating situation. We have people we know personally who work in a hospital. They don't have ordinary gauze. They don't have sanitation facilities… They don't have anything," Aptsiaur said. "They need supplies, so now we're just focusing on collecting medical supplies."
While the money will help cover the cost of shipping goods – the first round totaled $9,000 – the money will not help those in parts of Ukraine where grocery stores, pharmacies and other essential businesses are closed, according to Aptsiaur.
West Ashley Connects is in the process of setting up a new storage space to house donated items. Upon publication, items can be dropped off at the Citadel Mall Welcome Center for Palms Apartment Residents (all donations will benefit Ukrainian relief efforts). For more information on how to contribute, call West Ashley Connects at 843-751-2652.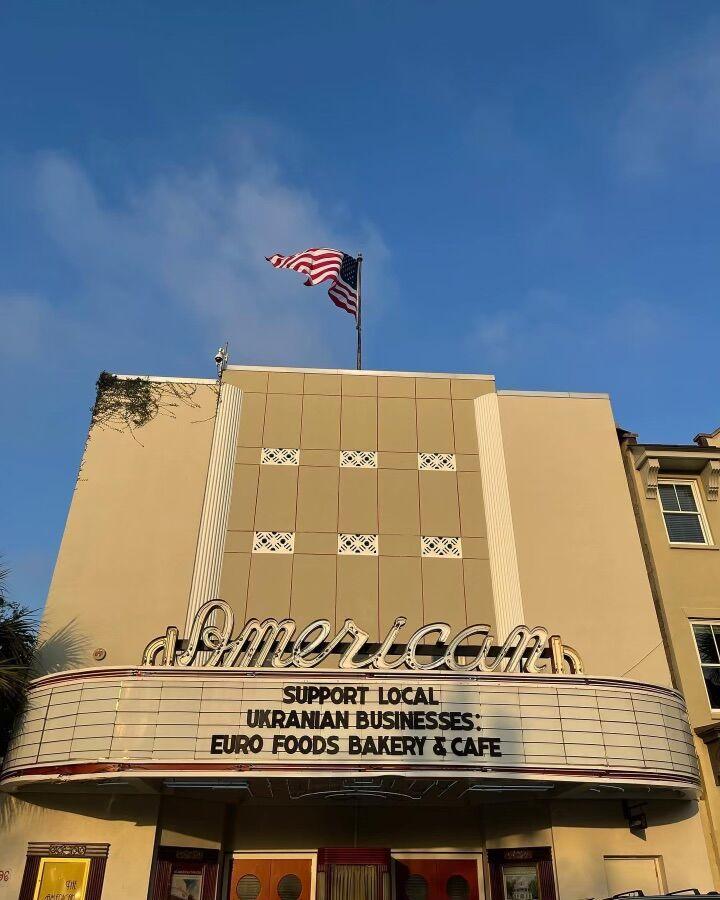 Other restaurants in the Charleston area are contributing to the cause.
Herd Provisions will host a specialty dinner on March 19 with a portion of the proceeds going to World Central Kitchen. The local GrowFood Carolina Food Center is donating produce for the fundraiser.
In the Avondale neighborhood of West Ashley, seven food establishments, including Euro Foods, will participate in #CHS4Ukraine.
After gathering for a moment of solidarity at 5:30 p.m. on March 18 at the Lava Salon, locals are encouraged to visit nearby participants like Charles Towne Fermentory and Pearlz Oyster Bar, where a portion of the proceeds will be donated to the efforts of Ukrainian relief. For more information, send an email to [email protected].
Others are contributing through an initiative led by TastemakersCHS, a Charleston-based culinary social media club that raises money and awareness for nonprofits. The group's "CHS Restaurants for Ukraine" campaign has attracted local restaurants who pledge to donate $1 of a specialty food or drink to GlobalGiving's Ukraine Crisis Relief Fund.
So far, nearly 20 Charleston-area restaurants have joined the campaign, which runs through March 31, including The Pass, Malika, FIG, Circe's Grotto, Pink Cactus and 82 Queen. For more information on the fundraising campaign, visit tastemakerschs.com.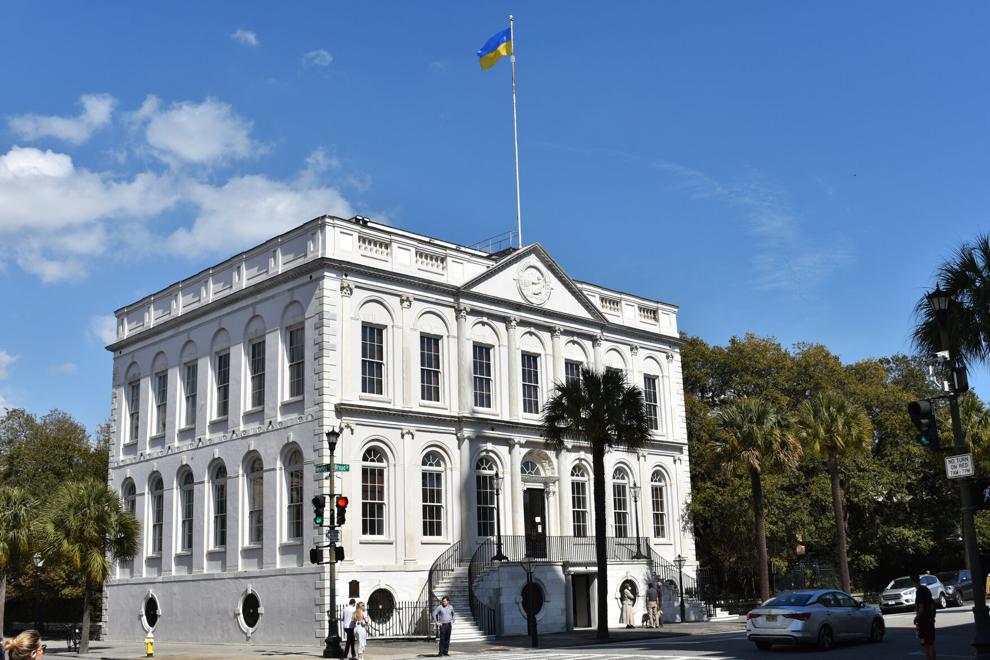 [ad_2]
Source link