A restaurant office gets a makeover with greenery and natural materials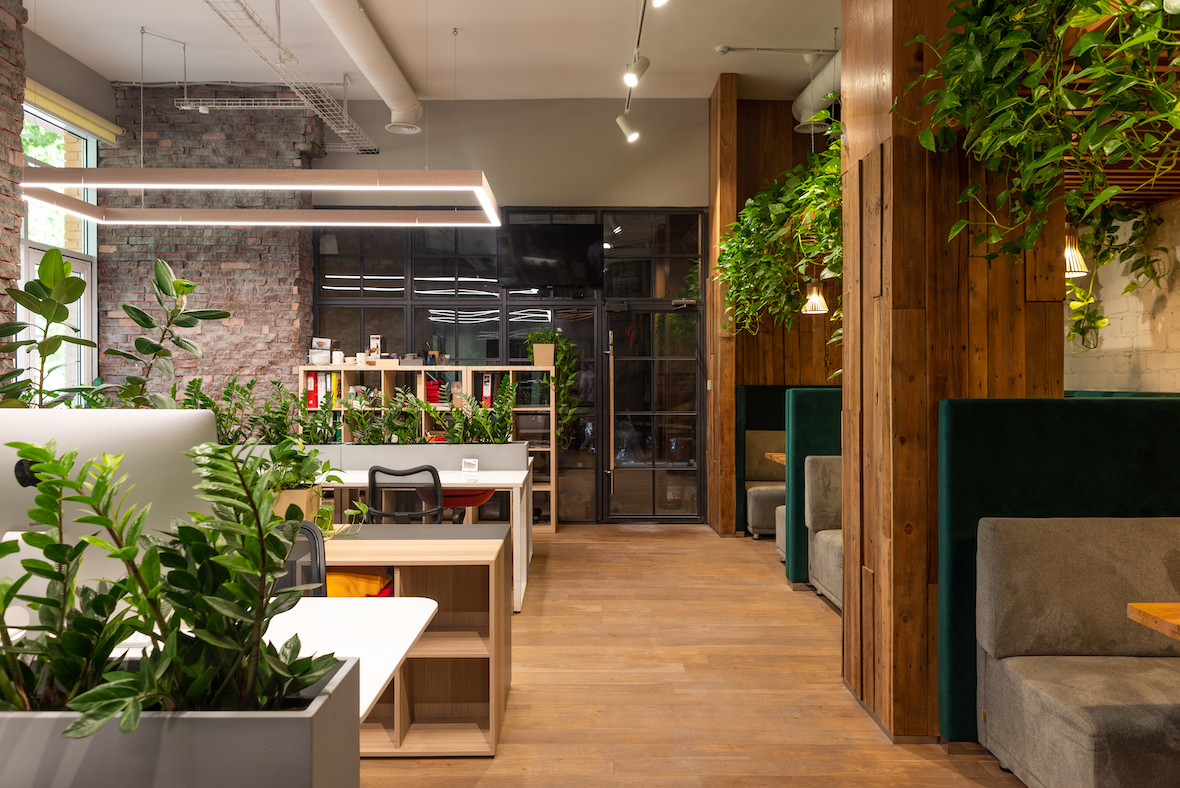 What do Sushi Vesla, a pan-Asian restaurant, and Blin Beri, a Russian crêperie have in common? They share the same company and the same office in Volgograd, Russia, designed by Rogojnikov and Sorokin (also known as RIS studio). Although the two restaurants are different in the cuisine, their common denominators include the use of natural ingredients in the preparation of food and natural materials in their interior design. Studio RIS has chosen to continue this theme in the design of its office using wood materials, lush vegetation and patterns found in nature.
The left lobby, separated by an existing glass partition, contains three meeting spaces with creeping plants suspended above, as well as 12 open office spaces separated by planters. The pre-existing brick was left unfinished as an industrial background.
The reception area has a standing desk space for impromptu meetings or head-down work. A world map lights up a brick wall while providing a nifty element at the entrance.
In the hall on the right, a quiet rest area is delimited by a fringed curtain. Opposite is another corner for meetings. In the common room, 20 more open offices are available, as well as the terrace with casual seating and whiteboards. Above, a mezzanine adds even more usable space with six open office spaces. Creepers falling from the mezzanine, tropical wallpaper, planters, and rug with a moss pattern all add to the natural theme of the office.