7Pines Sardinia, a cool new Hyatt hotel in Italy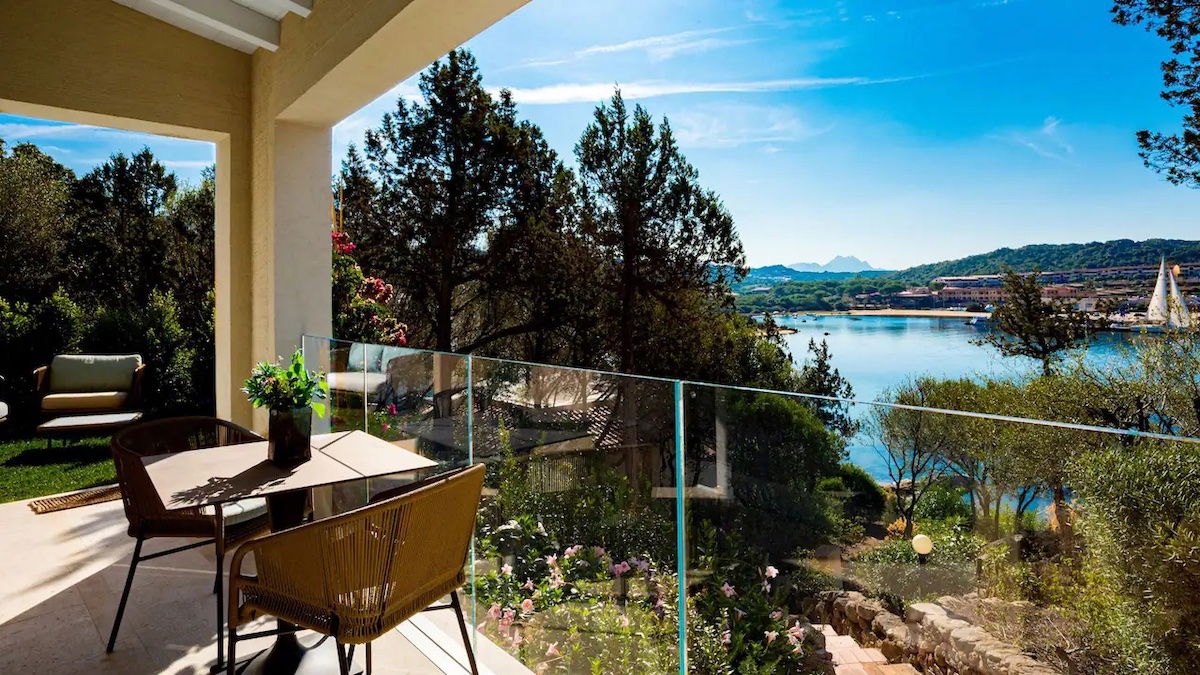 A Hyatt property will open in Sardinia this summer, and it may well be one of the most expensive Hyatt properties in the world during peak season.
7Pines Sardinia opening July 2022
Hyatt has entered into a franchise agreement to launch the Destination by Hyatt brand in Italy. Specifically, the 76-room 7Pines Sardinia will open in July 2022 (the hotel is currently accepting reservations beginning July 16, 2022). This will be the second 7Pines property, after 7Pines Ibiza.
The resort will feature three restaurants and three bars, two swimming pools, a spa and wellness center, a private beach and a pier with a beach club. It also overlooks the La Maddalena Archipelago and should offer some nice sunset views.
The renderings of 7Pines Sardinia are certainly beautiful, and it looks like it could be a great property.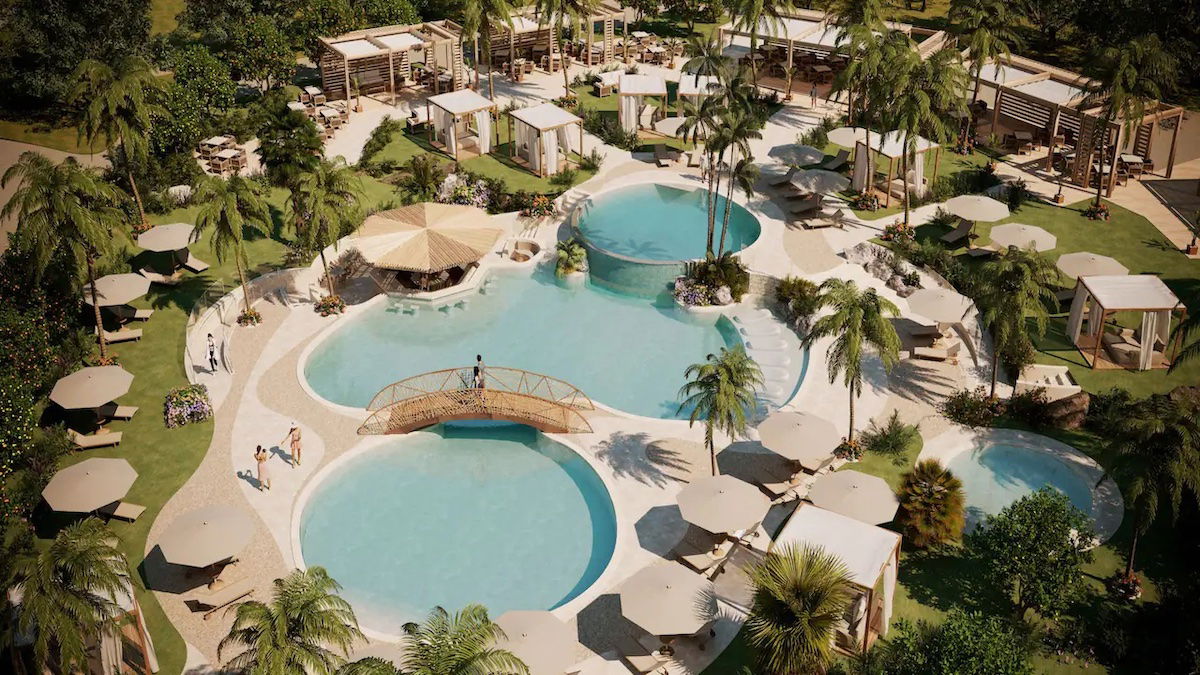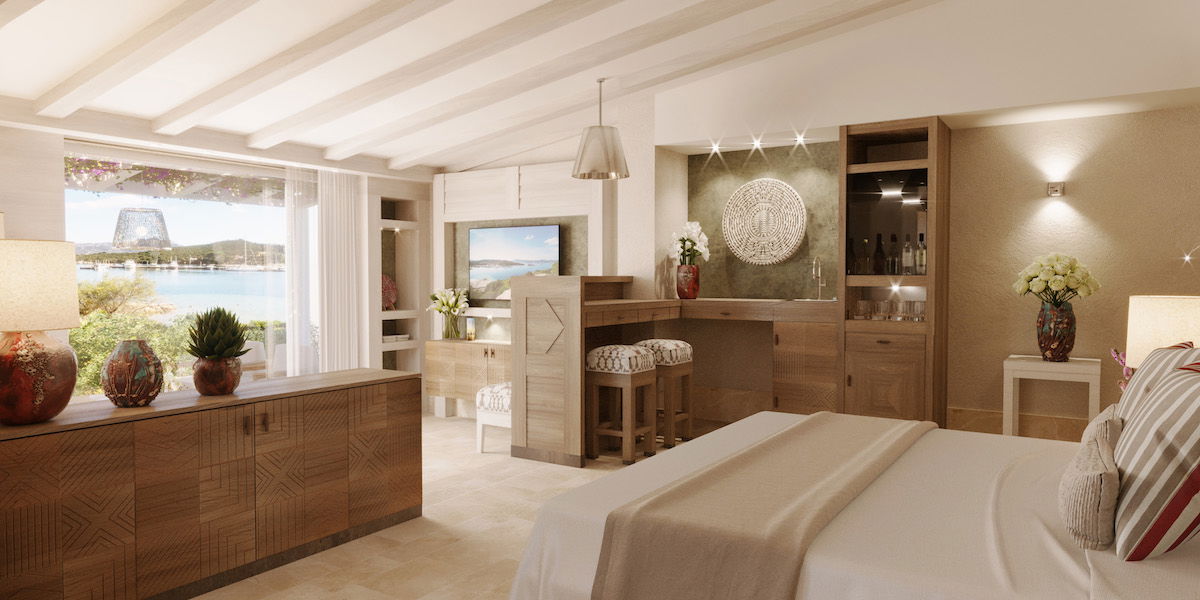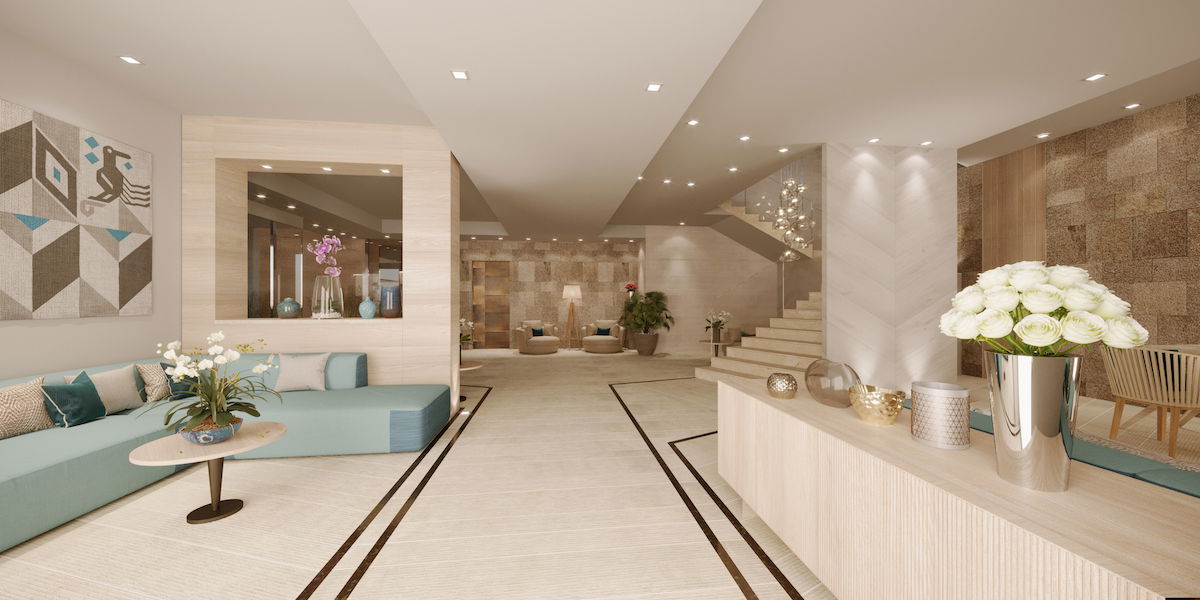 For those who don't know Sardinia, it's an island northwest of Sicily and north of Tunisia. It's an absolutely stunning island, and in the summer Sardinia (and more specifically Porto Cervo) is probably one of the biggest stages in the world. It's hugely popular with billionaires and Russians (and Russian billionaires, for that matter!), and the prices in Porto Cervo simply have no basis in reality. For example, count 35 EUR for a cocktail or 50 EUR for a 10-minute taxi ride.
Alright, I'm not making this place very appealing, am I? 😉 Anyway, years ago I reviewed two of the Marriott Luxury Collection properties in Porto Cervo – Hotel Cala di Volpe and Hotel Romazzino. So if you want to get an idea of ​​what it is, check it out.
7Pines Sardinia prices and point requirements
7Pines Sardinia is a seasonal resort, and even during the season the rates differ considerably. For example, in high season (end of July and August) the rates are higher than 1300€ per night.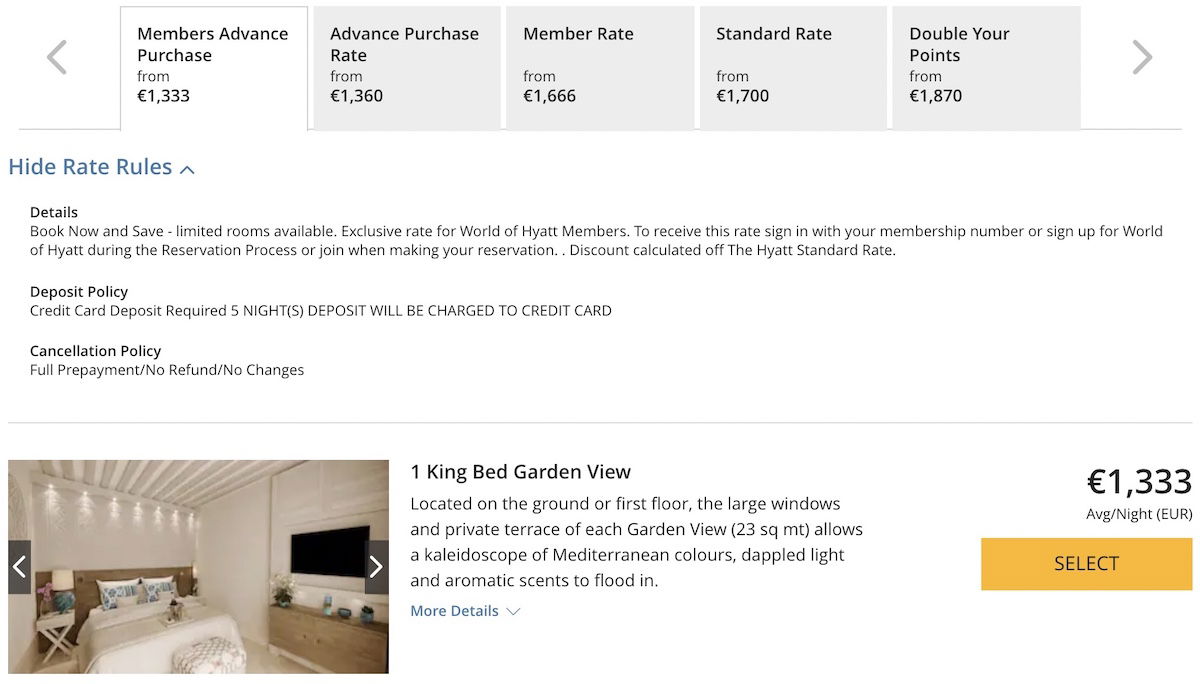 Meanwhile, later in the season (in October), rates are as low as EUR 300 per night.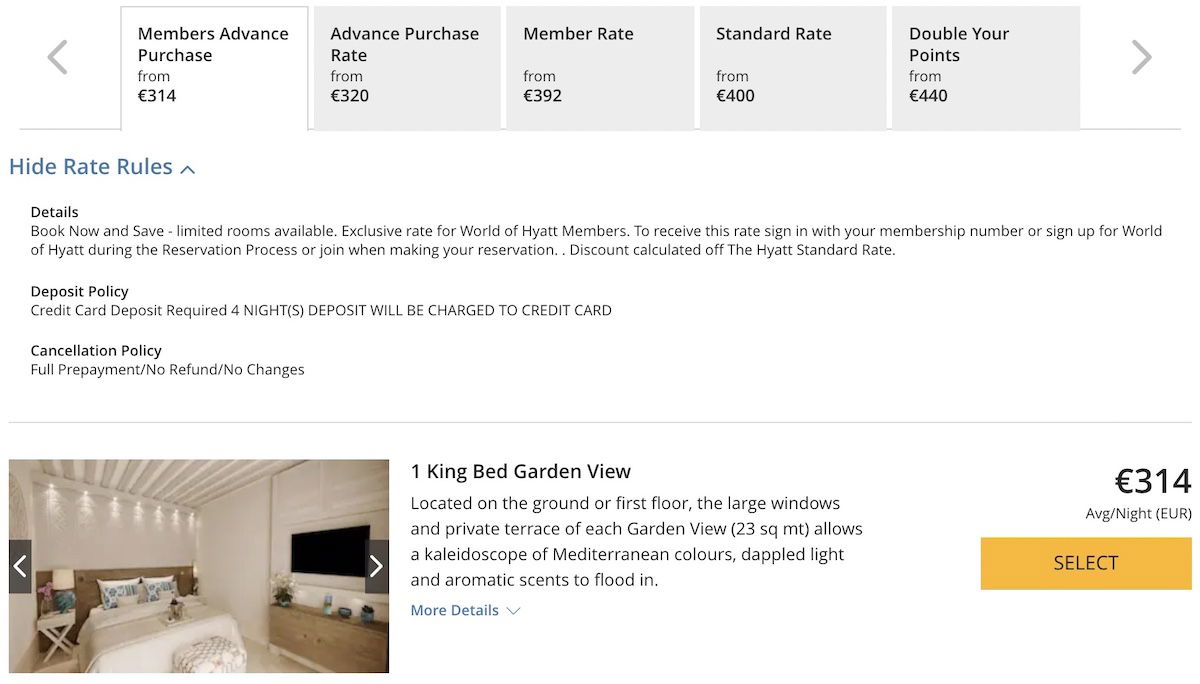 7Pines Sardinia is a Category 7 World of Hyatt property, which means a free night in a standard room costs between 25,000 and 35,000 points per night. This is a phenomenal deal in peak season, while later in the season paying cash is a better deal, based on my rating of 1.5 cents per Hyatt point.
Reservations have just opened and at this time World of Hyatt does not have standard room availability for rewards, although I imagine that will change. However, you can redeem points for standard suites and premium suites:
The standard suites are the Laguna View Suite and the Sea View Suite, both of which are also eligible for a Globalist Suite upgrade for
The premium suites are the Beach Suite and the Rooftop Suite.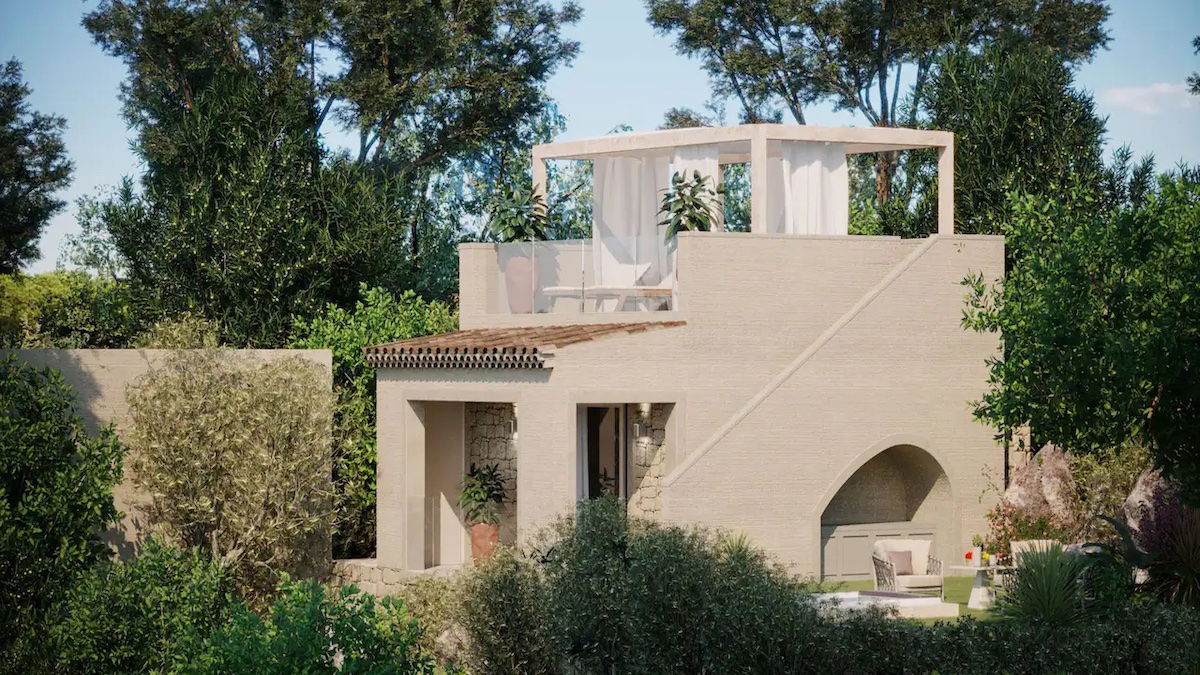 The Destination by Hyatt brand confuses me
It's always difficult to assess the quality of a hotel before it opens, and this establishment in particular puzzles me. Hotel renderings are beautiful, but again, this often does not represent the real thing.
I can't tell if this is actually a 'true' luxury property that rivals some of the better hotels in the area, or if it's just a mediocre hotel that hopes take advantage of its location to command high rates?
In particular, what puts me off is that this hotel is branded as a Destination by Hyatt property. I haven't stayed at a Destination by Hyatt property yet (so I'm thrilled for the purposes of the Brand Explorer promotion), but I felt like these are more upscale than luxury, the focus being put on destination .
So I hope someone can straighten me out here – am I misunderstanding the Destination by Hyatt brand, will it be a luxury hotel that just has a weird branding, or is it not a particularly luxurious hotel, but it's just on an expensive island?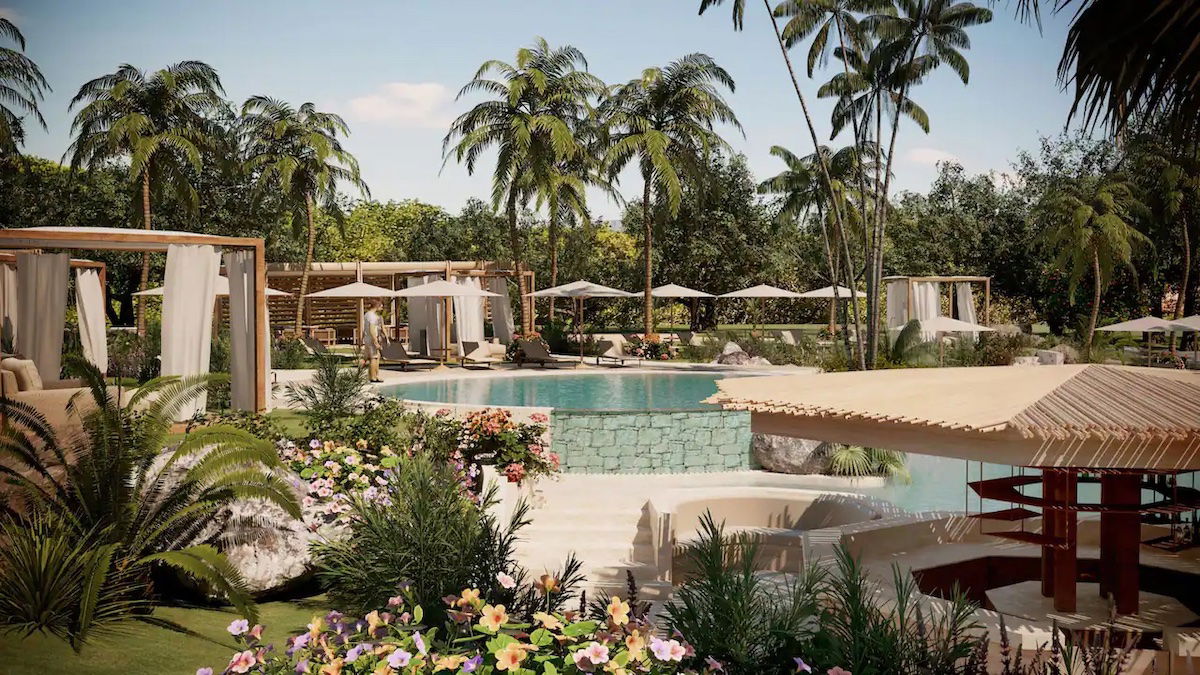 At the end of the line
7Pines Sardinia will open in July 2022 as a Destination by Hyatt property. It's always great to see Hyatt's footprint grow, given the tremendous value to be gained from the World of Hyatt program. Sardinia at the height of summer can be one of the most expensive destinations in the world, so this could be a great use of points.
What I can't fathom is how luxurious this hotel will be. Will it be a true luxury hotel, or is it more of an upscale hotel in an expensive area? I suspect it's the latter based on the Destination by Hyatt brand, but who knows…
Anyone planning to check out the new 7Pines Sardinia?